Event Introduction Tea Set
The Toronto Zoo wanted to celebrate the birth of the first Giant Panda cubs to be born in Canada. We produced this tea box set, which was sent to leading multicultural media outlets in advance of a name reveal event. The Toronto Zoo also wanted to spread the word about the new cubs, Jia Panpan and Jia Yueyue, and invite the public to see them.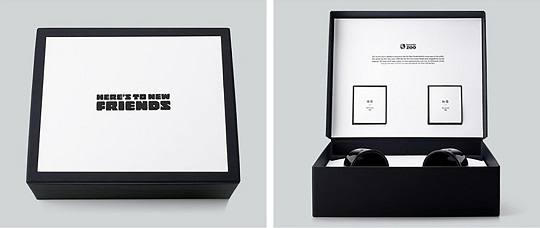 There is a lot of symbolism in this box set. First, the colour scheme –black and white—reflect the Giana Panda's colours.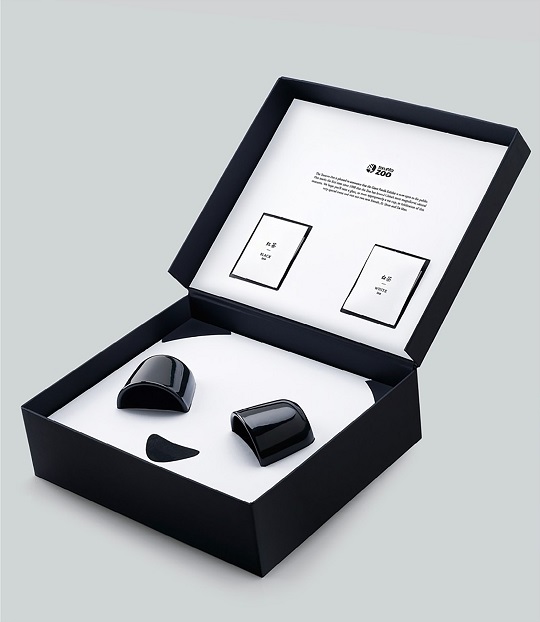 The tea and teacup components recognize the Giant Panda's origin and the birthplace of the mother Panda. Having two teacups represents the twin panda cubs.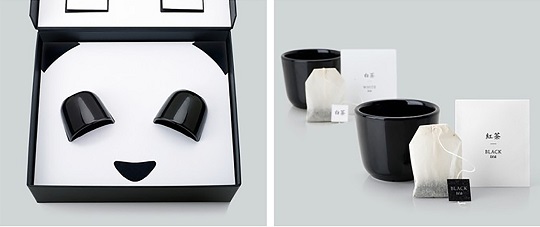 As you can see in the above image, the two cups are placed to look like a Panda's eyes. The foil stamped curved portion at the bottom is the mouth and the upper rounded corners are the ears.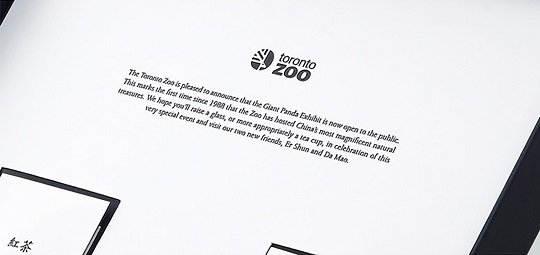 The image above shows the letterpress printed introduction
We were very excited by the final product since this project conveyed the desired effect of warmth, tradition and celebration. We produced this entire project according to the designers' direction. The public reception of the piece was excellent!
Features
Smooth
Lots of symbolism reflective of the panda cub exhibit
Only black and white
Benefits
Easy to access & reassemble after use
Unique
Functional
Factors to consider
The genius of this piece is in the design. Designers should always explore what materials are available to create the desired effect of the piece. There is an endless supply of unique materials we can work with!
https://sgfteam.ca/wp-content/uploads/2022/01/WEB_LOGO-copy.jpg
0
0
Norm Beange
https://sgfteam.ca/wp-content/uploads/2022/01/WEB_LOGO-copy.jpg
Norm Beange
2017-04-11 19:15:30
2017-05-11 19:42:55
Toronto Zoo - Event Introduction Tea Box Set