What is paste binding? It is a booklet that appears to be wire saddle stitched, but there are no wire stitches (staples). Rather than using wire stitches, the folded pages are held together with glue. Paste bound "booklets" are produced on a conventional "buckle" folding machine.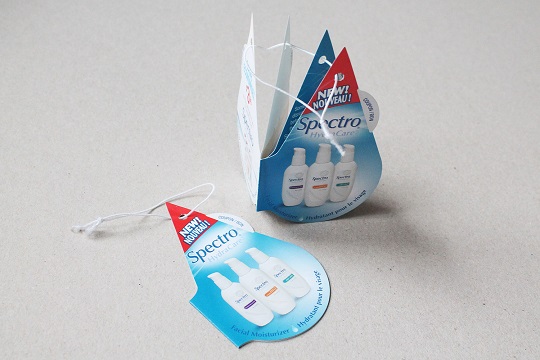 In the late 1950's, automatic saddle stitchers were introduced which cut the cost of producing saddle stitched books by about 90%! Prior to this saddle stitched books were hand fed on a wire stitching machine & then manually trimmed on a cutting machine. Prior to the 1950's, "paste binding" was quite common. Most binderies did "paste binding".  Paste binding has limitations compared to wire saddle stitching.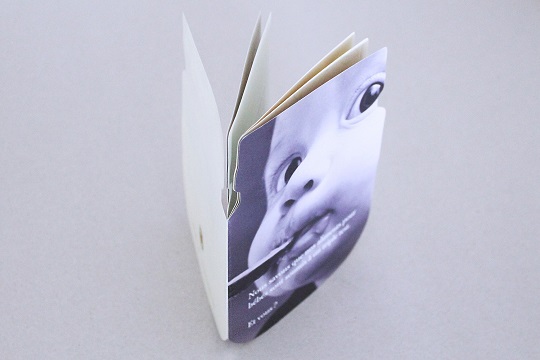 Features
Glue on every page at the spine
The spine lays flatter that wire saddle stitching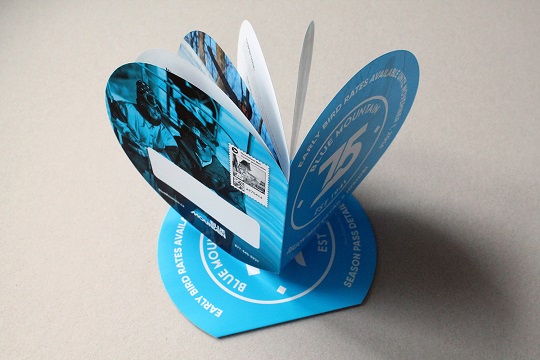 Benefits
Sometimes much cheaper than saddle stitching
We can P.M.C. (HIGH DIE) shape paste bound booklet. When saddle stitched books are squeezed through the P.M.C. machine the stitches pop out!
When the booklet is being paste bound all in one pass, additional operations such a final soft fold and/or "clip" seals can be added on 1 or 2 or 3 sides all in one pass!
Limitations
Narrower range of stocks
Depending on booklet size booklets can only be a maximum of 32 pages
Glued booklets cannot have a separate cover
Stocks cannot be mixed
Factors to consider
There are a number of physical limitations
We are one of the very few binderies can now do this process
Most suitable for long runs
https://sgfteam.ca/wp-content/uploads/2022/01/WEB_LOGO-copy.jpg
0
0
Norm Beange
https://sgfteam.ca/wp-content/uploads/2022/01/WEB_LOGO-copy.jpg
Norm Beange
2017-04-25 19:29:09
2017-05-11 19:42:49
Paste Binding