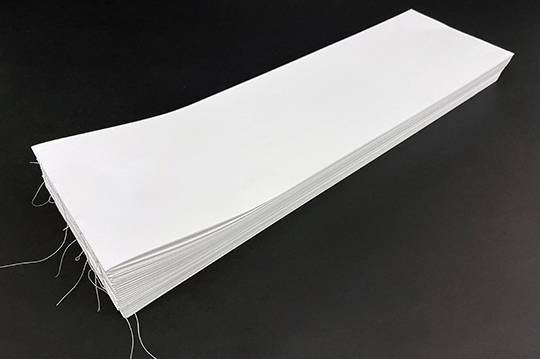 I'm excited to announce another one of our many innovations in bindery! We can Smythe / Singer Sew impressive books up to 20 inches wide (from the spine to the face), which are hand fed into our machines! We're one of only a few trade shops in North America that can do this.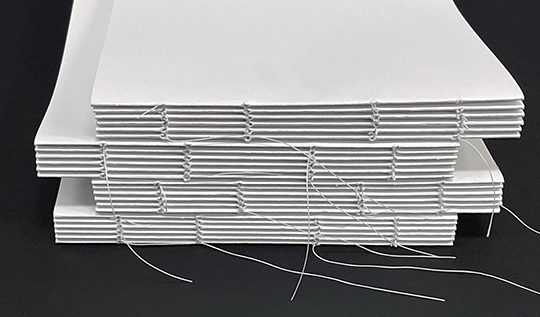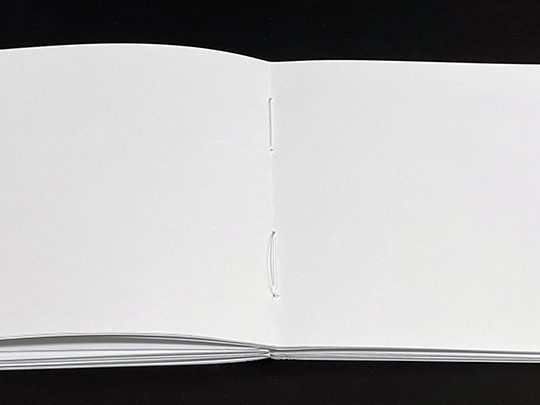 The images shown are of blank test samples, which have not yet been trimmed. Finished books would be trimmed before having a cover drawn on to look like a perfect bound book or being cased into a hardcover. Very few binderies can sew 20 inches wide, which is an impressive 40 inches wide when opened! Does your client have a request or design for an usually large Smythe sewn book? Give us a call!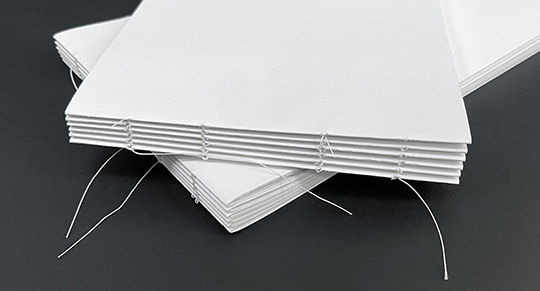 As you can see, when these extra wide books lay open, they are an incredible 40" across. Opened Smythe / Singer sewn books lay relatively flat, so they're a great option for graphics-heavy books.
As the demand for more distinctive, wider, memorable books grows, we keep finding ways to innovate!
20" Extra Wide Smythe Sewn Books
https://sgfteam.ca/wp-content/uploads/2022/01/WEB_LOGO-copy.jpg
0
0
Norm Beange
https://sgfteam.ca/wp-content/uploads/2022/01/WEB_LOGO-copy.jpg
Norm Beange
2021-10-26 09:00:10
2022-03-09 19:29:19
20" Extra Wide Smythe Sewn Books