What is PMC die cutting (aka High Die Cutting)?
First off, PMC stands for "Printing Machine Corporation" which is the leading manufacturer of the machine. It is simple a 2 to 3-inch steel die that pre-cut paper is pushed through. Paper on a pad or perfect bound book on multiple panel folders is squeezed through the die. Basically, it's like a monster sized cookie cutter for paper. As for what it actually is, a picture is worth a thousand words! The image below shows what the actual die looks like.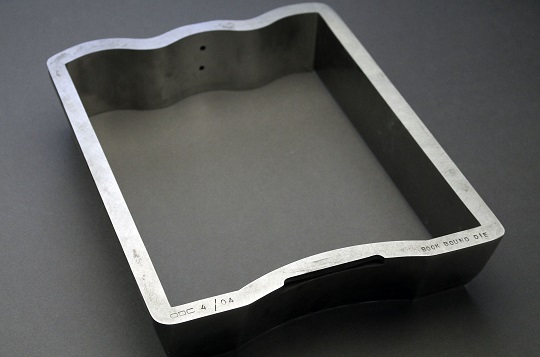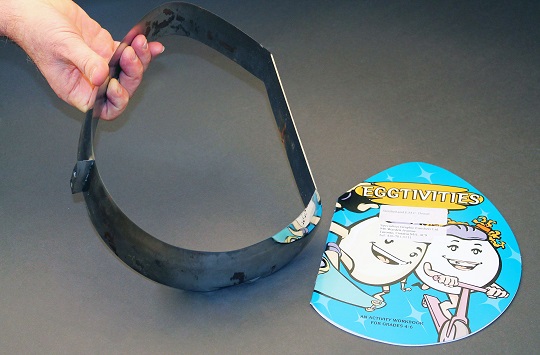 If you want a perfect bound book shaped like an oval, then only a PMC machine can do it. If you want a pad with three concaved sides only a PMC machine will do it. We frequently do scores of jobs that are business size cards with four round corners.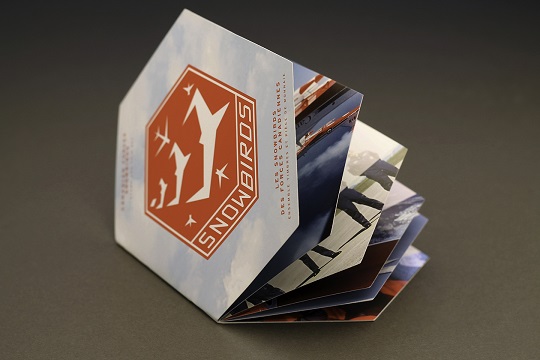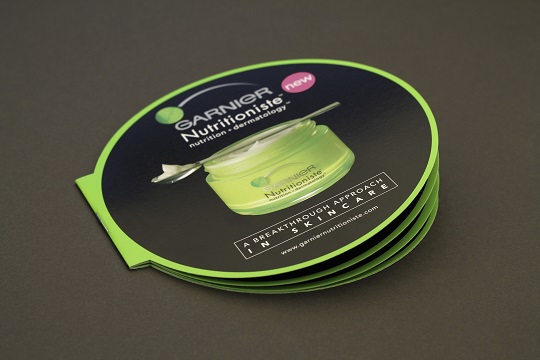 As for alternatives to PMC/High Die Cutting, you can die-cut full individual sheets (called steel rule die-cutting), but you end up with rough nicks on each side. You can also cut cards to finished size and round corner the four corners on a round cornering machine (which EVERY bindery has), but then you end up with uneven corners. The best choice is PMC!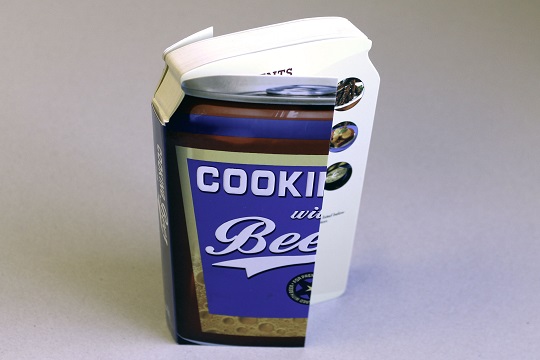 Considerations
The dies are expensive and can run from $600.00 up to $3,200.00 each!
The dies take from one to two weeks to order
Smallest size the die can be is 3/4"
Largest size is 9" x 11" (and we have the largest size in Canada!)
PMC/High Die cutting coated stock doesn't work very well. Uncoated stocks work better.
Top Feature: The edges of the finished product are even and extremely smooth!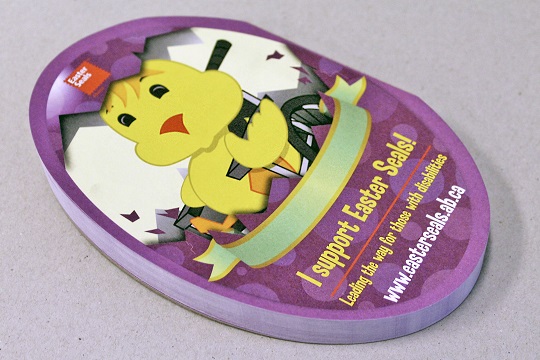 Benefits
Sometimes cheaper than steel rule die cutting
Adds a lot of value to product
Unique process that no other style of machine can replicate
https://sgfteam.ca/wp-content/uploads/2022/01/WEB_LOGO-copy.jpg
0
0
Norm Beange
https://sgfteam.ca/wp-content/uploads/2022/01/WEB_LOGO-copy.jpg
Norm Beange
2016-11-08 17:48:25
2022-03-09 20:46:40
PMC Die Cutting