What do Metal Etched Plates have to do with binderies and books? We put them on binders and books instead of doing foil stamping, printing, embossing/debossing or screen printing.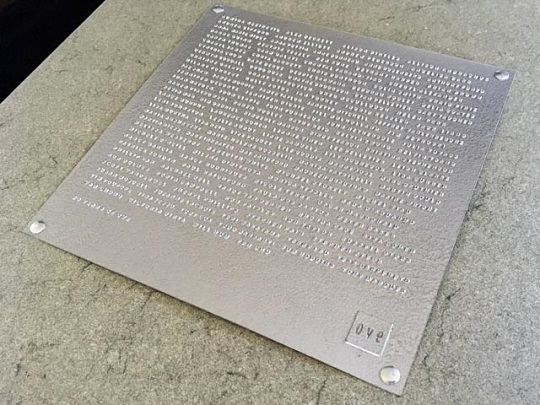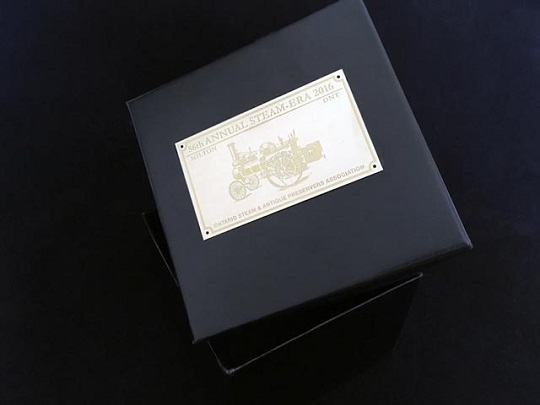 The metal can be aluminum, tin, brass or steel. We mounted plates ranging in size from 1/2" x 3/4" to 11" x 14", there is a huge range!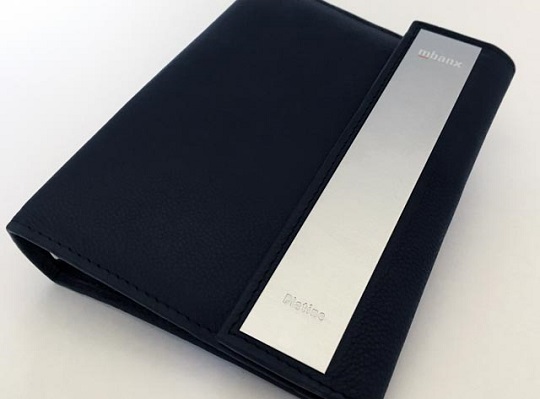 Metal Etched Plates can be attached to binder and books by three methods:
Gluing
Riveting
Pinning
The following two images show a ring binder that has an aluminum plate that is both etched and screen printed.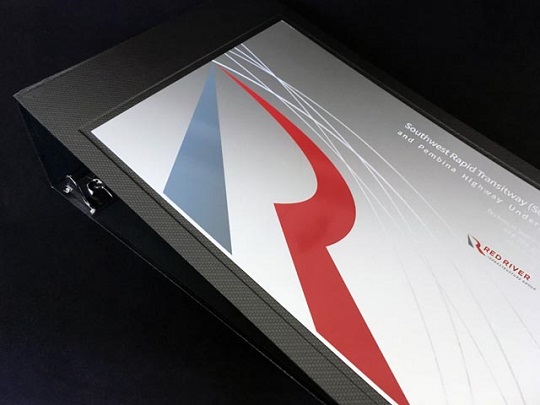 The next two images show plates that are both etched and coloured.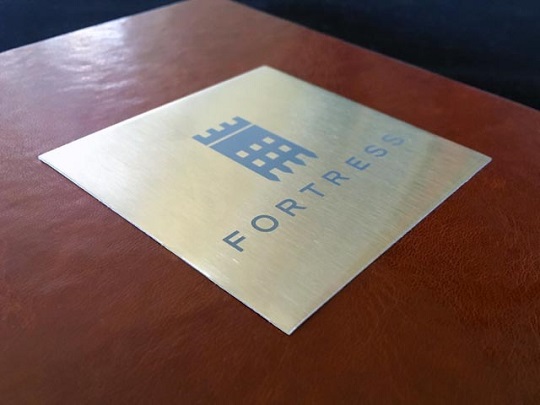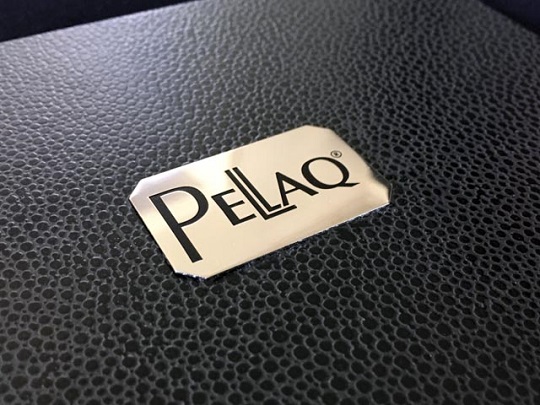 This next two images show "pin pieces." We drill 2 small holes into the cover, insert and bend the two prongs inward and line the book lid or book cover to hide the prongs.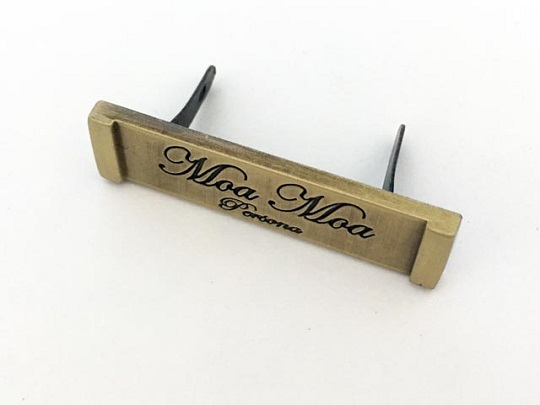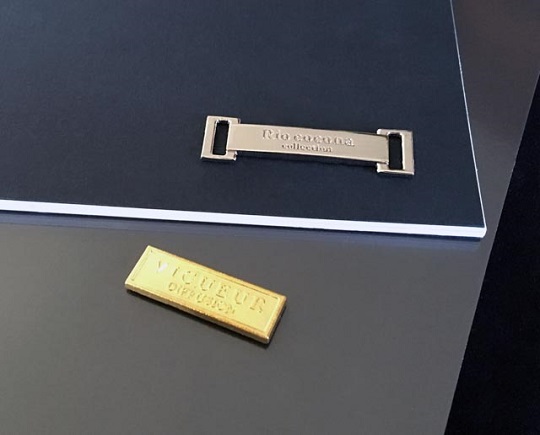 The following image shows an etched brass moulded piece.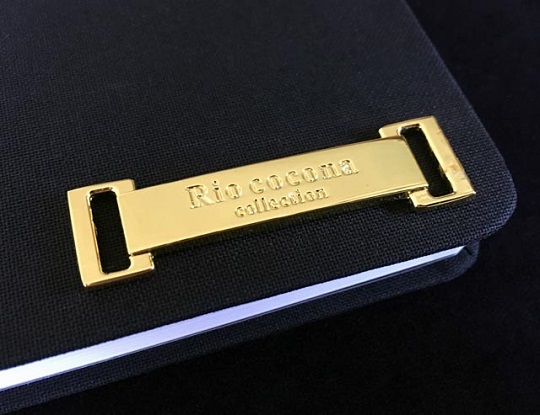 One supplier we found can, in addition to etching and decorating metal plates, can also personalize each plate with a unique name. The per unit price was surprising low! In some instances, the supplier can personalize 500 unique names cheaper than we could foil stamp 500 unique names!
Features
• Multiple shapes, textures, surface and metals
• Can be both etched and coloured
Benefits

• Very distinctive
• Great value added benefit
• Can be personalized, sometimes at a cheaper cost than foil stamping!
https://sgfteam.ca/wp-content/uploads/2022/01/WEB_LOGO-copy.jpg
0
0
admin
https://sgfteam.ca/wp-content/uploads/2022/01/WEB_LOGO-copy.jpg
admin
2017-09-12 15:29:54
2019-04-16 14:11:05
Metal Etched Plates