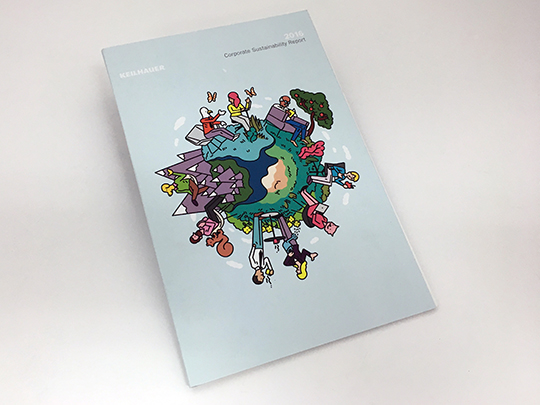 The book featured in this week's email was a corporate sustainability report we produced for a substantial company. Because of the focus of the report, the client did not want to use hot-melt glue that is used perfect binding because hot-melt glue is not easily recycled. Saddle stitching, another common book binding method, was not possible because the project required a printed, square spine. One option considered was to full surface glue the last page of a saddle stitched book to the inside back cover of a double-creased cover. The client decided against saddle stitching, though, because of the metal stitches required.
Ultimately, the product resulted in producing the booklet in two parts. First, we offline double-creased an outside cover (see image below).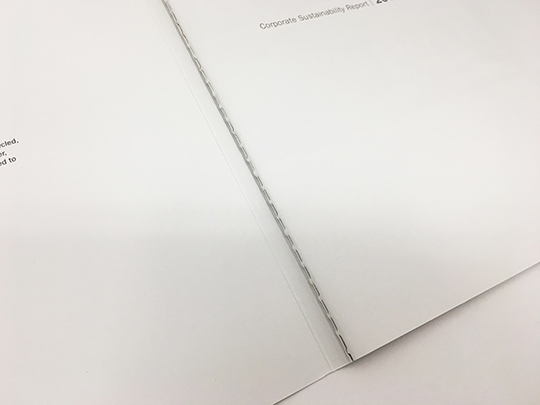 Next, we used thread to centre/saddle sew the actual booklet and then hand glued the booklet into the inside back cover (see image below).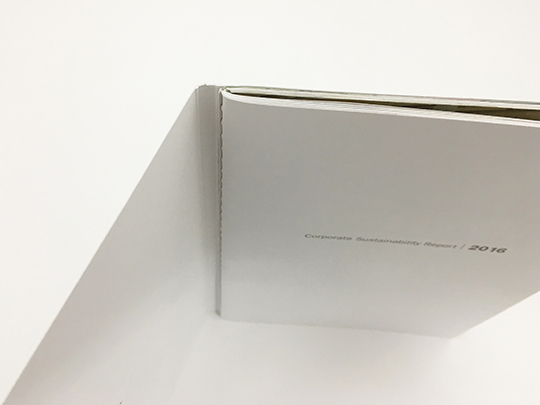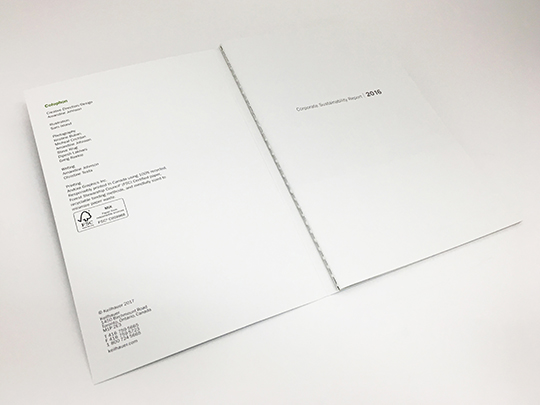 Because this product required offline creasing and hand gluing the cost of producing this product was substantially more expensive compared to normal perfect binding was 30 times more. While, this Environmentally Friendly Book was costly, it mirrored the focus and content of a corporate sustainability report. This is just one example of how we are continually generating innovations and finding new ways to combine processes.
https://sgfteam.ca/wp-content/uploads/2022/01/WEB_LOGO-copy.jpg
0
0
Norm Beange
https://sgfteam.ca/wp-content/uploads/2022/01/WEB_LOGO-copy.jpg
Norm Beange
2020-08-11 13:58:32
2022-03-09 20:16:40
Environmentally Friendly Book