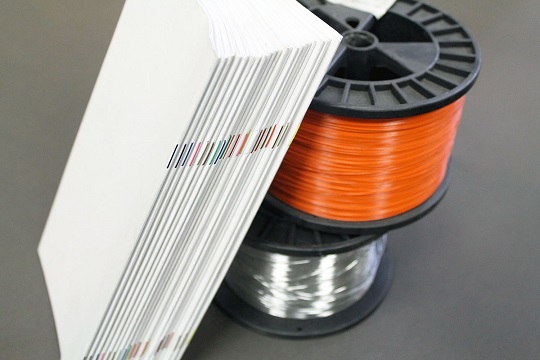 The stitching is the wire stitch (or staple) in a saddle stitched book. You have probably only ever seen silver stitches (or staples). That's pretty boring! We offer coloured stitches … 20 different colours to be exact! We've modified the "stitching heads" on our regular saddle stitching machines so they can bind with the colour wire. In 2015 alone, we stitched over 2,300,000 coloured saddle stitched books! The most popular colours in order are white, black, red, blue, and green. Instead of binding books with boring, silver wire that everyone has seen, try something new!
The main factor in using coloured stitches is the thickness of the book. We often have to test certain jobs because sometimes for thicker books with coated stock and maybe a stiff cover, the colour is sometimes "stripped off" the stitches (staples) as they are driven through the book and crimped. In our shop, jobs requiring coloured stitches can be as small as 2" x 2" or as large to 14" x 19". Really, the only limiting factor is booklet thickness.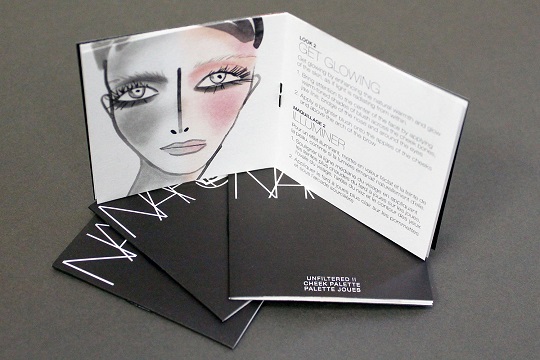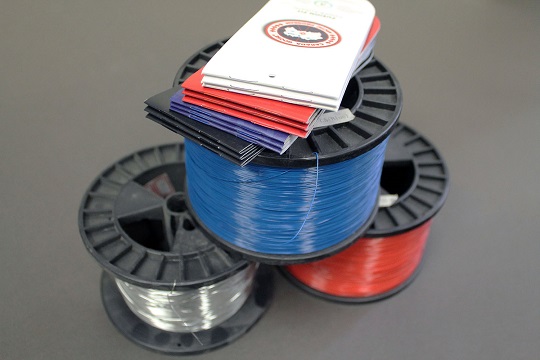 Benefits
Colours can often be coordinated with the book cover colour
Adds a lot of value to saddle stitched books, which are close to the bottom of the food chain in the binding world. Saddle stitching, as far as binding is concerned, is the "cheapest of the cheapest" so add colour stitching and you've got a unique, but inexpensive product!
The coloured stitches are noticeable, memorable, and distinctive
Colour stitching is just as durable as normal saddle stitching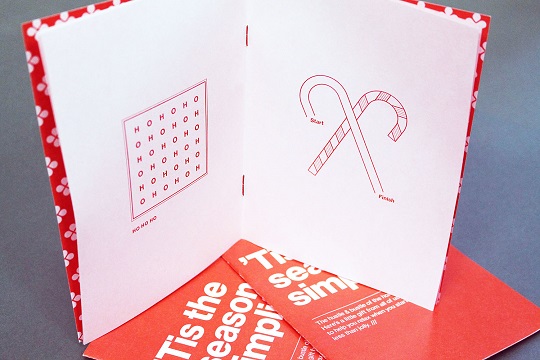 Features
Smooth to the touch – the stitches won't catch or snag on anything
Books can be as small as 2" x 2" all the way up to 14" x 19"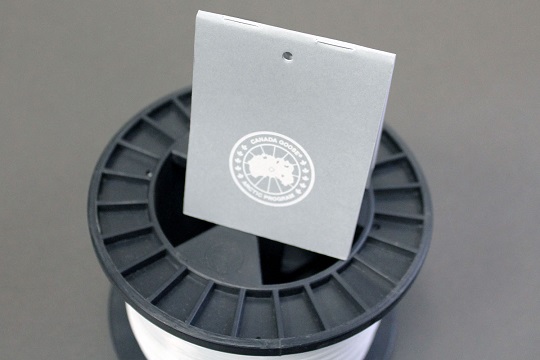 Factors to Consider
We don't stock all colours so there is a longer wait time for some colours
The main limiting factor is book thickness. When quoting a job, we may say we need to test if the book is thicker than most. Book thickness can affect how well the stitches hold.
https://sgfteam.ca/wp-content/uploads/2022/01/WEB_LOGO-copy.jpg
0
0
Norm Beange
https://sgfteam.ca/wp-content/uploads/2022/01/WEB_LOGO-copy.jpg
Norm Beange
2017-01-17 14:51:58
2017-08-02 01:50:46
Coloured Stitching