It's marketing collateral!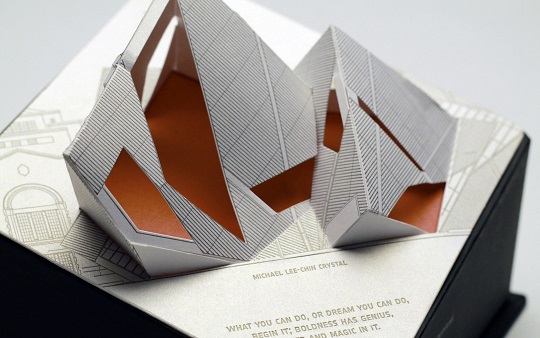 A graphic designer offered us a challenge. Design and produce 1000 presentation pieces to be couriered to high net worth donors to vividly display and draw in donations for a new building expansion of a museum. The piece had to be functional, unique, highly visual, easily couriered without damage, produced within budget and … very memorable!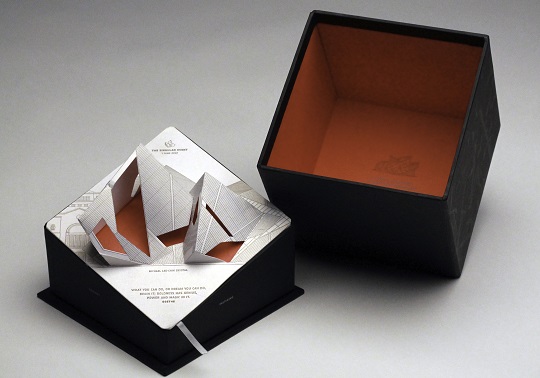 Our solution, seen in photos above:
The outer box is foil stamped, lined with red material, and letterpress printed on the inside.
The three-dimensional inner piece is diecut, hand formed and glued.
The building platform has a cloth tab or ribbon, which allows the user to remove the model of the building extension.
The cavity underneath the model then displays a personalized invitation to the grand opening of the museum extension.
What the job entailed
Debossing, embossing, letter press, foil stamping, die cutting, gluing and wrapping … all to produce a memorable piece of marketing collateral.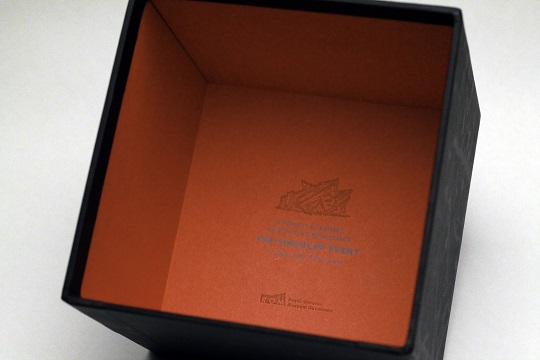 Features
Personalized invitation easily accessed
Includes tangible, three-dimensional model of building extension
Benefits
Recipient of invitation is involved in touching/removing 5 pieces
Visual, tangible message more powerful than copy, photos or drawings
Couriered without damage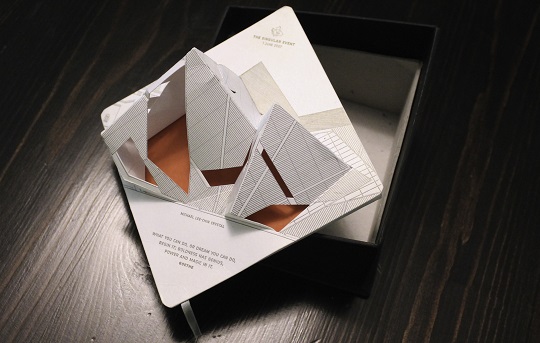 Factors to consider
Time line! Developing the concept, making mockups and producing required thousands of hours. Start the plan early!
Prototypes/mockups essential to establish tolerances required for removal of inner box, easy sliding of outer box and removal of building "model" to access invitation.
How will the marketing collateral be packaged for delivery?
Choice of colours constrained by availability of materials.
https://sgfteam.ca/wp-content/uploads/2022/01/WEB_LOGO-copy.jpg
0
0
Norm Beange
https://sgfteam.ca/wp-content/uploads/2022/01/WEB_LOGO-copy.jpg
Norm Beange
2016-08-09 13:36:02
2022-05-19 17:40:19
Laser cut formed box