The feature of this week's email are a few binding methods that are not as common as perfect binding and saddle stitching. As a premier full-service bindery, we offer a range of unique binding options to elevate your customer's book binding job.
ELASTIC BOOK BINDING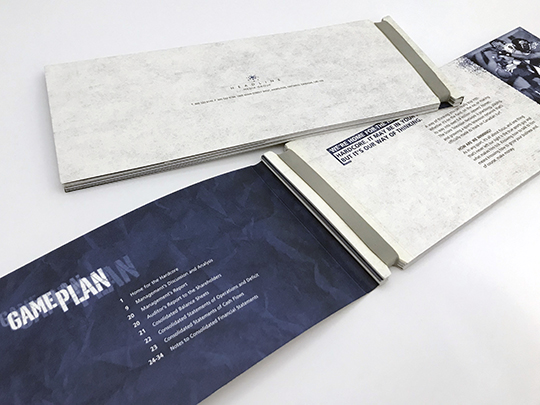 Elastic book binding is highly unusual and, therefore, memorable! Books can be various sizes and thicknesses. The special elastics we source come in different widths and colours. In some situations, the elastic can be printed, for a fully custom look.
JAPANESE BOOK BINDING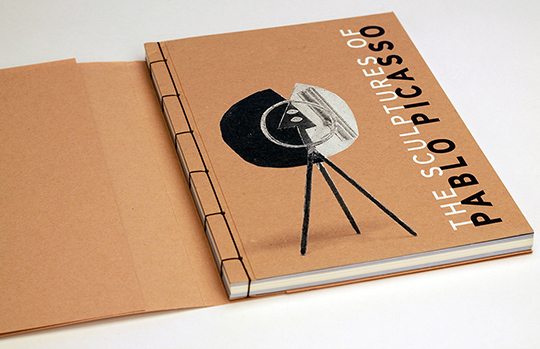 Japanese binding is a glue free book binding option, which used several threads to create loops around the spine. Almost any thickness of book can be bound using this method.
DOME BOOK BINDING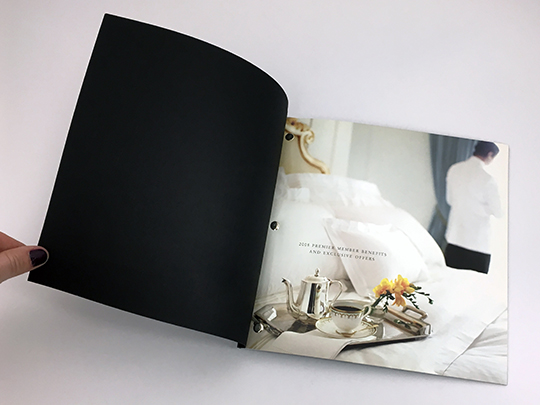 Dome binding is a good binding method for thin books up to 3/8" thick. Books are perfect bound and can then have 2 or more dome rivets applied along the spine.
SIDE SEW BOOK BINDING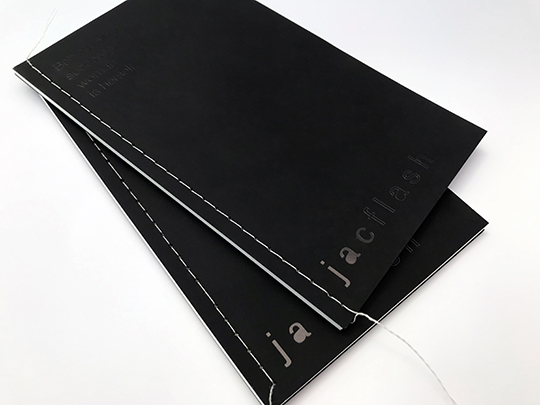 Side sew book binding is one of my favourite binding methods. Because the thread is visible from the front and back, this binding method is perfect for making a statement. There are numerous colours of thread to pick from. It's perfect for thin books up to 1/4" thick. Numerous colours of thread. As mentioned in the video, sometimes two lines of two different colours of thread is very effective.
BOX STITCH BOOK BINDING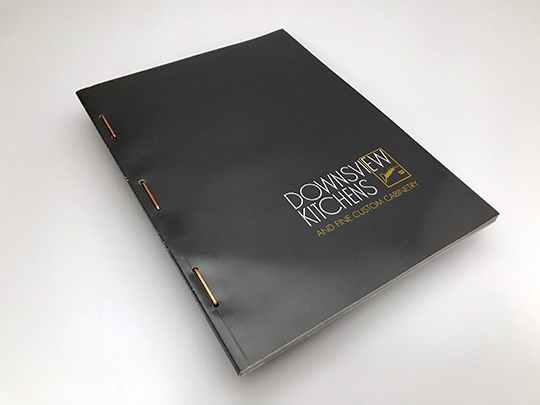 Box stitching is done as a secondary and purely aesthetic method of book binding. Perfect bound books up to ¼" thick can have copper or silver box stitches applied.
EYELET AND GROMMET BOOK BINDING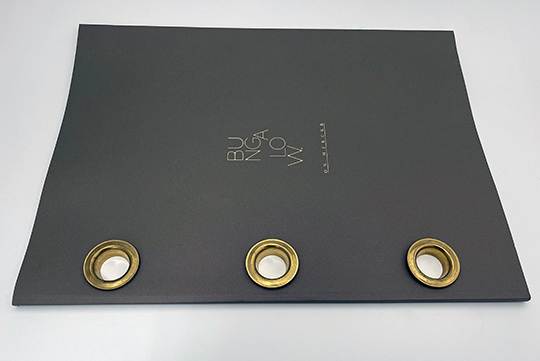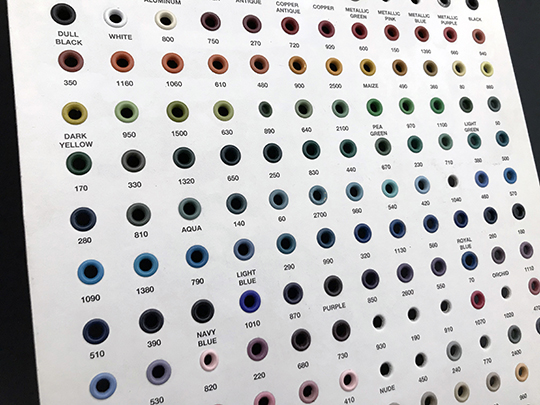 We have a huge capacity for eyelet and grommet binding. Our 18 riveting / eyeletting machines are always busy as demand for value-added features continues to grow. As you can see in the sample board, there is a huge range of sizes and colours. Whether your book project is thin or thick, we have a binding option for you!
https://sgfteam.ca/wp-content/uploads/2022/01/WEB_LOGO-copy.jpg
0
0
Norm Beange
https://sgfteam.ca/wp-content/uploads/2022/01/WEB_LOGO-copy.jpg
Norm Beange
2022-02-01 08:01:48
2022-03-09 19:03:14
Unusual Binding Styles