We're a Smart Bindery that Finds Creative Solutions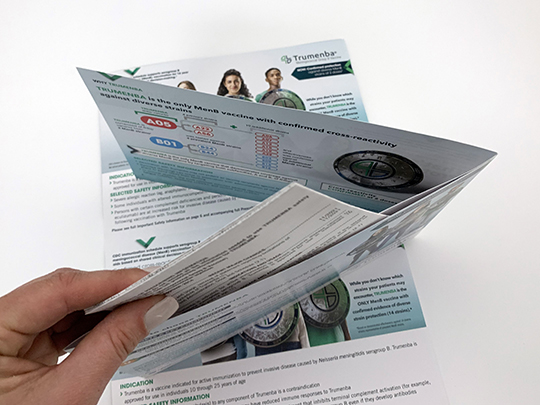 This tip-on book cover featured this week is no ordinary job. It looks like a simple folder, but ultimately becomes the cover of a saddle stitched booklet. The client needed a pharmaceutical information sheet (folded on lightweight stock) to be tipped to the inside cover of a saddle stitched book. Not only did we figure out how to tip-on a lightweight folded brochure to the 2-up covers of a saddle stitched booklet, we did it without multiple machine passes!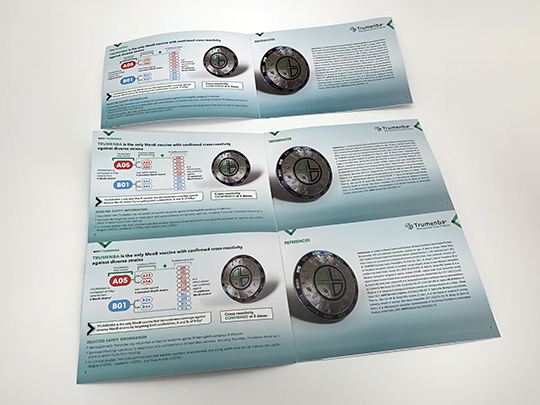 The slow way would be to saddle stitch the booklets and then reopen the cover to tip-on the folded pharmaceutical insert. We found a better solution. If there's a smarter, faster way to do a job, leave it to us!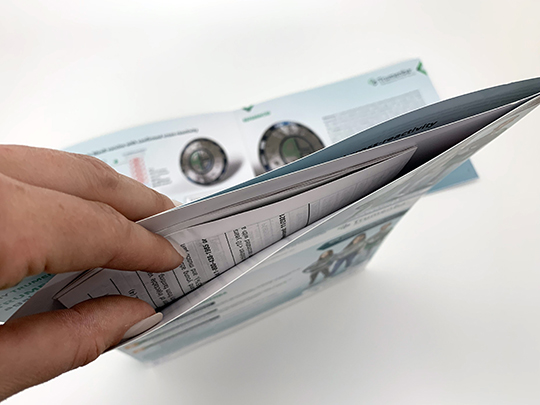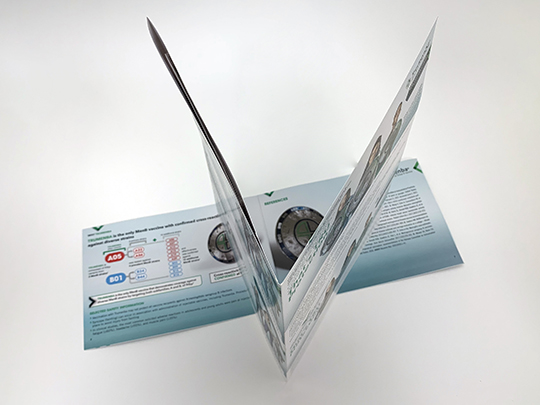 These covers start as 2-up 3 panel folders. As the third panel of the cover is "backfolded," a lightweight medical brochure is simultaneously inserted and attached with fugitive glue. This ensures that the tip-on stays in place during the subsequent saddle stitching stage and eliminates the need for multiple machine passes.
The end user simply pulls the inserted piece out of the "pocket" formed between the 2nd and 3rd panels.
If you want a bindery that works smart, give us a call!
https://sgfteam.ca/wp-content/uploads/2022/01/WEB_LOGO-copy.jpg
0
0
Norm Beange
https://sgfteam.ca/wp-content/uploads/2022/01/WEB_LOGO-copy.jpg
Norm Beange
2022-08-09 18:11:27
2022-08-08 18:19:46
Tipping Inside Pocket