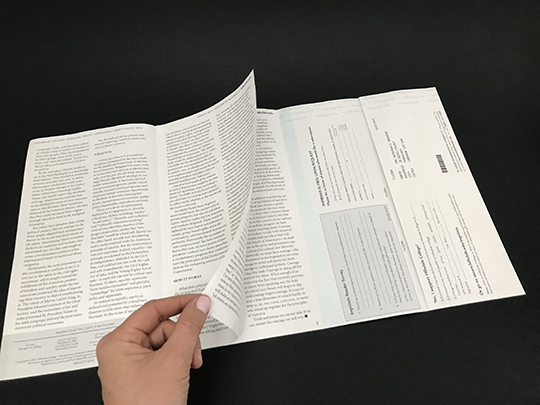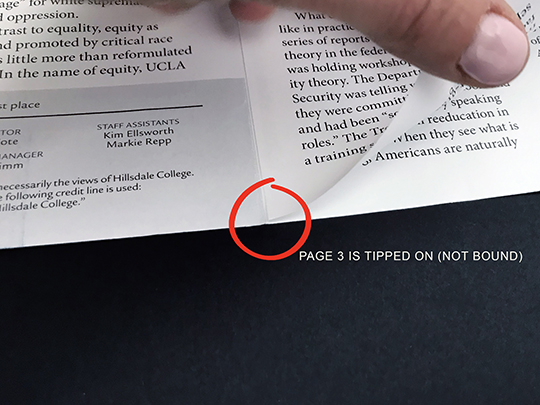 The feature of this week's email is tipping an extra page into saddle stitched books or folded mailers that cannot be stitched. You might be asking, "Is this a necessary service?" The quick answer is, "yes!" and I'll explain why. Saddle stitched books need signatures in multiples of 4 (8pg, 12pg, 16pg, etc.). A client, for various reasons, might have a 10pg or 14pg booklet they want saddle stitched and a fold-out isn't an option or is too expensive. Or a client has a mailer that needs to be in a booklet style but can't have added stitches. What do you do? Give us a call!
*Disclaimer: We did not produce this specific piece, which was a web press run of 5.8 million. We are a great option for your client, if they have a mailer like this and the run is too small (under 50,000) for a web press.*
The folded mailer I'm showing has four processes, which can all be done in-line. First, we tip on a single sheet (in this case, pages 3 & 4); fold and glue a pocket; apply a strip of remoistenable glue; and then apply glue to the spine and make the final fold.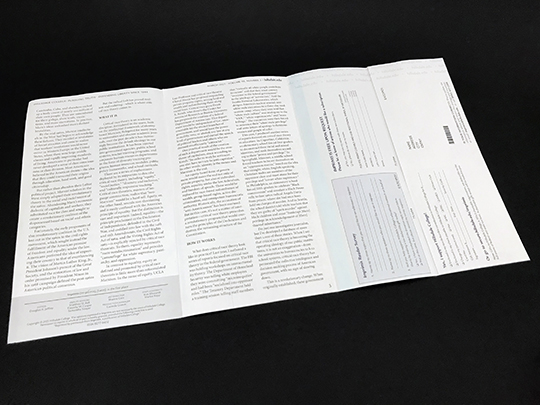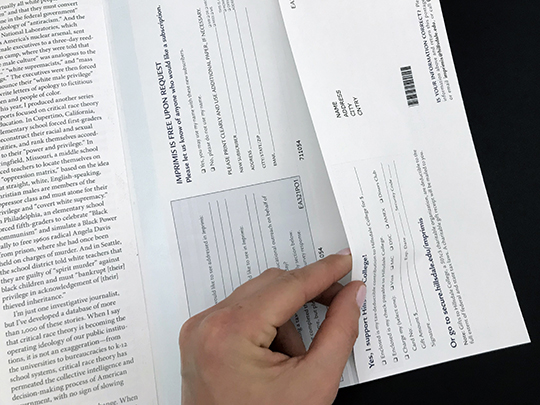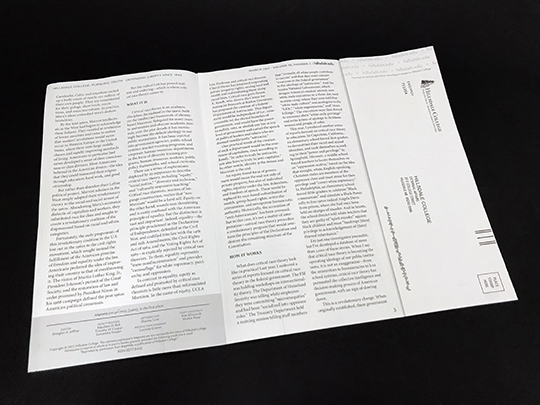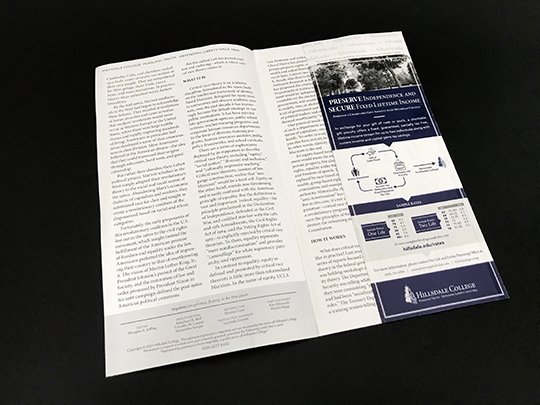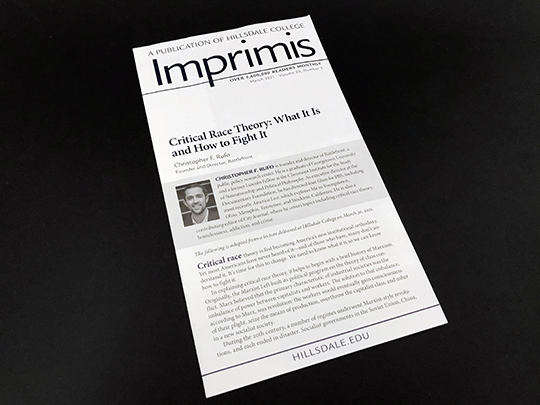 Does your client have an extra 2 pages that will complicate a saddle stitching job? Do they need an extra page tipped onto a folded  mailer? Give us a call and we can inline tip the extra page inside!
"A picture is worth a thousand words; a sample is worth a thousand pictures … need a sample? Just ask!"
https://sgfteam.ca/wp-content/uploads/2022/01/WEB_LOGO-copy.jpg
0
0
Norm Beange
https://sgfteam.ca/wp-content/uploads/2022/01/WEB_LOGO-copy.jpg
Norm Beange
2022-01-04 09:39:41
2022-03-09 19:22:47
TIPPING EXTRA PAGES