This particular piece is no longer patented.  It has a number of copyrighted names such as "Star-burst," "Explosion," etc… The piece, depending on stock weight and/or grain must, be die-creased and on some occasions perforated at the folds.  Picture #1-3 show the sequence of closing.  You'll notice in pictures #2 and #3 that the folded "star-burst," is glued to the inside of a 4 page.  Also, picture #4-7 shows a similar sequence. "Star-burst" pieces can be printed on a wide range of stock, in a wide range of sizes.  The opening of this piece always gets a "WOW!!!"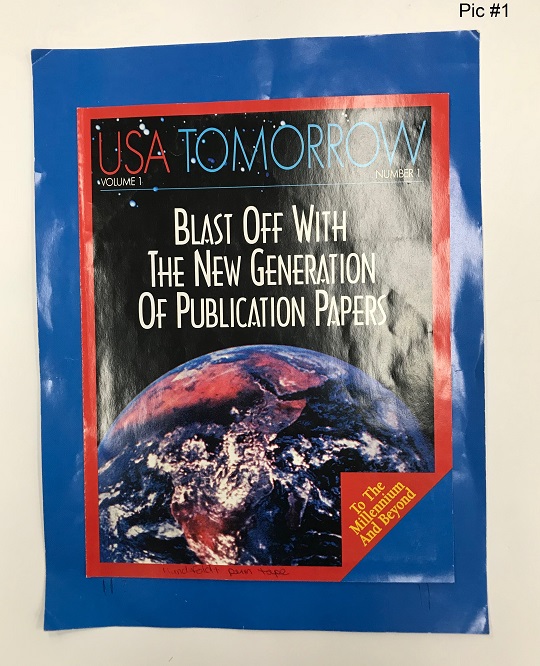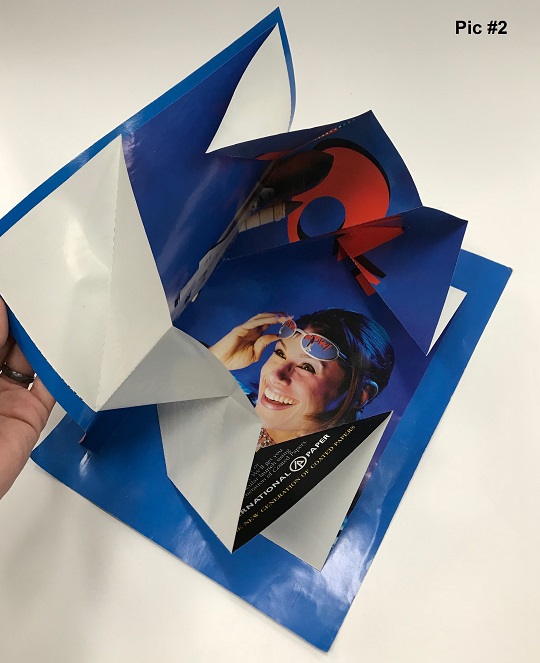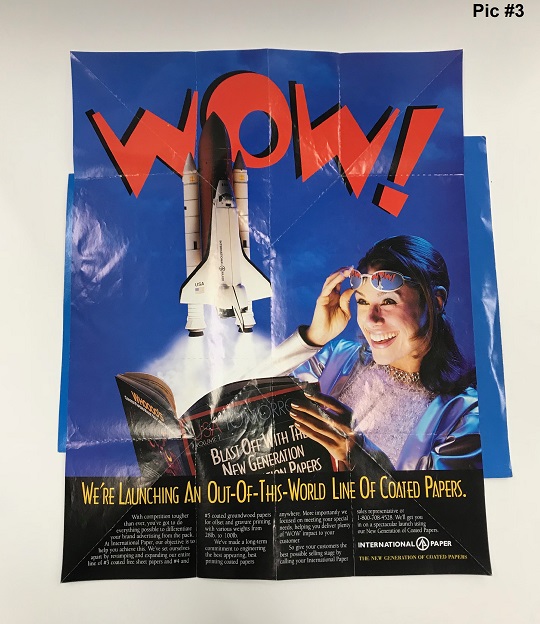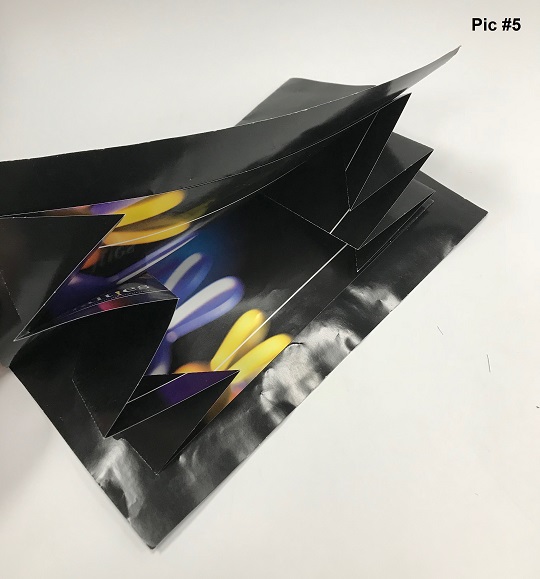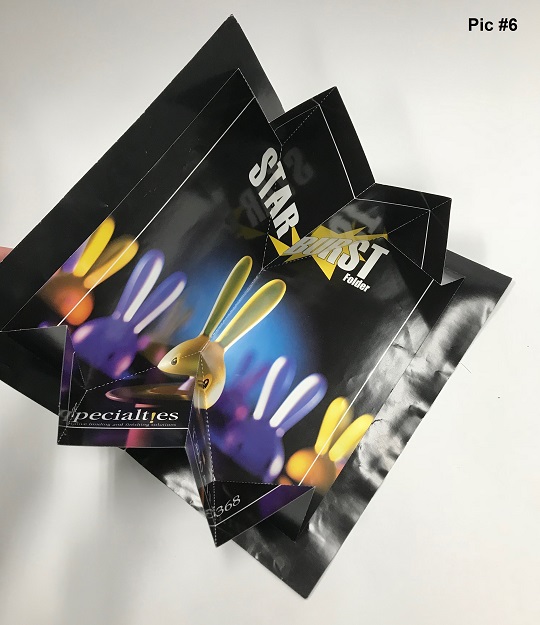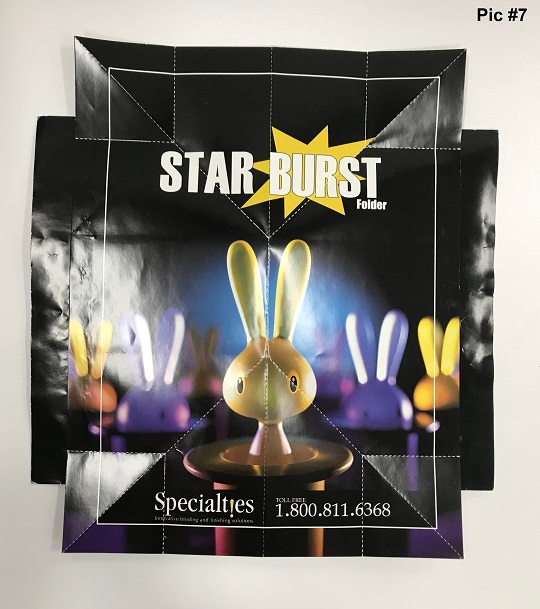 TIPS FOR REDUCING PROBLEMS IN THE BINDERY
Always have up-to-date paper swatch books.
Paper companies have long used the swatch book to show off the capabilities of their sheets, combining current design trends with flashy techniques, in the hope that you will choose their line, and put it into use on a stunning final product. Most studios, firms or in-house departments will eventually have a printer visit their office, who will notice that they don't have all of the current swatch books, and will to it that some are delivered.  Making sure that swatch references are up to date is vitally important.  One day in the future, you may go to spec a sheet and find that a swatch doesn't exist any longer, or that that finish is gone, or the weight of paper is no longer available.
***The old adage "A Picture is Worth a Thousand Words" is very true but a sample is better than a thousand pictures!!!
Call us for samples.  We would be glad to oblige.
https://sgfteam.ca/wp-content/uploads/2022/01/WEB_LOGO-copy.jpg
0
0
Norm Beange
https://sgfteam.ca/wp-content/uploads/2022/01/WEB_LOGO-copy.jpg
Norm Beange
2018-07-03 08:53:20
2022-03-09 20:40:55
Star-burst