What is a stand-up box?  A stand-up box is as pictured and videoed.  It is the cheapest, easiest to assemble from a retailer's perspective, most "mail-worthy" and durable retail-counter display piece that can be printed!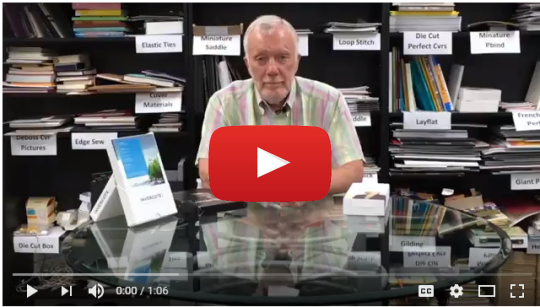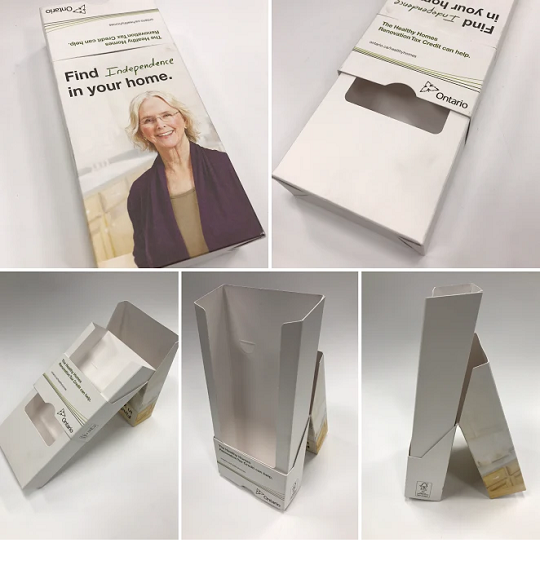 It is made out of paper from 12 to 16-point printed stock.  It requires die-cutting and gluing.  In many situations we would die-cut and glue the piece and then insert whatever sales brochures are appropriate.  As the picture and video show, this piece can be produced in a wide range of sizes.  In some situations when the "stand-up" box has been filled with sales brochures the "full" stand-up box is put into a custom sized "corrugated box" and mailed or couriered to individual stores.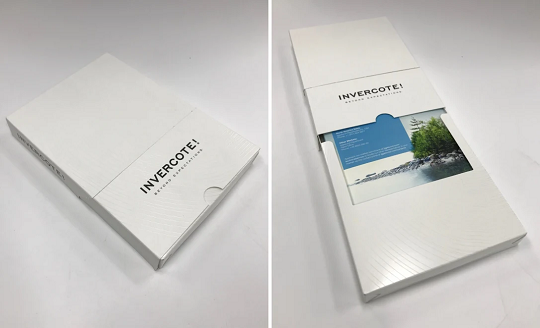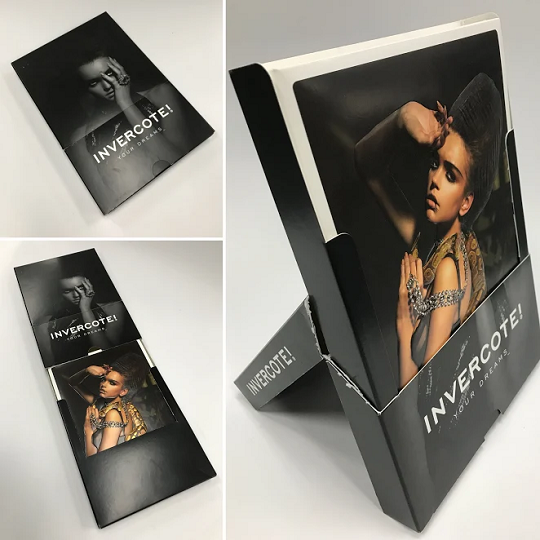 Benefits:
Anyone can open and place on a retail counter with "no" instructions
Environmentally friendly because it is not made of plastic as some "retail counter" display units are
TIPS FOR REDUCING PROBLEMS IN THE BINDERY
Always know the difference between embossing and debossing
Embossing is where an area of paper or board is raised above the surface so it stands out from the background, and debossing is where an area is pressed into the surface to create an indentation.
***The old adage "A Picture is Worth a Thousand Words" is very true but a sample is better than a thousand pictures!!!
Call us for samples.  We would be glad to oblige.
https://sgfteam.ca/wp-content/uploads/2022/01/WEB_LOGO-copy.jpg
0
0
Norm Beange
https://sgfteam.ca/wp-content/uploads/2022/01/WEB_LOGO-copy.jpg
Norm Beange
2018-06-05 11:35:52
2019-04-16 14:09:43
Stand-up Box