We love a challenge, so when clients have an unusual job or want to incorporate non-traditional materials into a job, we're all in. One of the benefits of working with us is our experience in experimenting with different products and knowing the right suppliers. We're used to doing a lot of experimentation for different projects!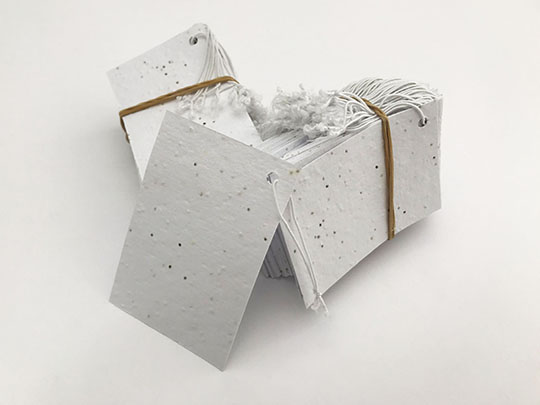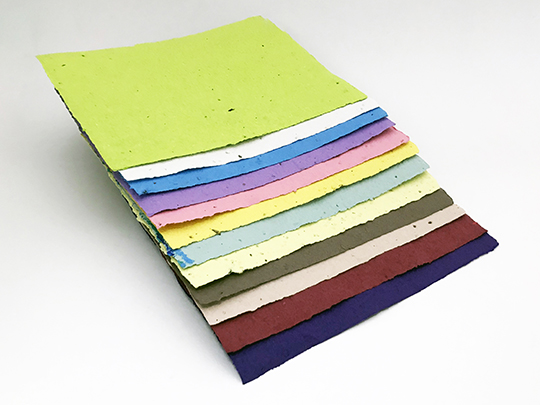 When a client wanted to use Seeded Paper for a die creased 4pg stringed tag, we directed them to the best Seeded Paper suppliers for this specific job. We experimented with 8 stocks and only 1 ended up working. Another job required experimentation because we needed to guillotine square Seeded Paper cards and automatically tip them onto a carrier.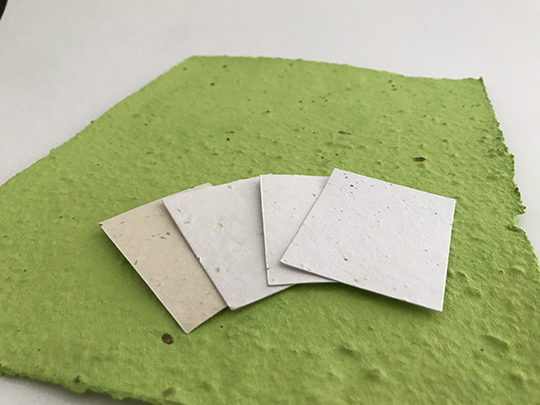 We do not sell Seeded Paper, but we can direct you to specific suppliers. Some Seeded Paper is extremely textured because of the size and type of seeds used. Other Seeded Paper options are much smoother. Seeded Paper can be either is very stiff or flexible. Depending on the application, there are various degrees of difficulty in using Seeded Paper.
https://sgfteam.ca/wp-content/uploads/2022/01/WEB_LOGO-copy.jpg
0
0
Norm Beange
https://sgfteam.ca/wp-content/uploads/2022/01/WEB_LOGO-copy.jpg
Norm Beange
2021-04-13 08:53:51
2022-03-09 19:52:59
SEEDED PAPER