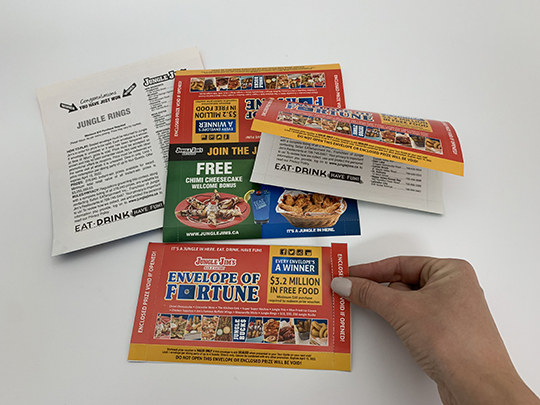 Discover a streamlined, cost-effective solution for your direct mail and prize reveal projects with our 5-step inhouse process! We produced this specific prize reveal for a printer located about 1,500 miles from our Toronto plant.
Our specialized machinery ensures that the micro perforations are perfectly aligned, resulting in a flawless end product. With just three easy folds along the micro-perforated lines, the end user can reveal exciting prizes, coupons, and more.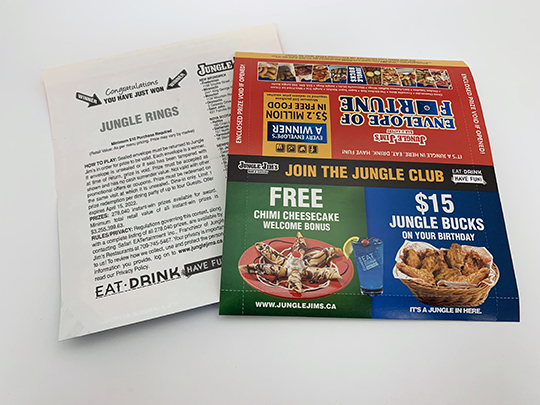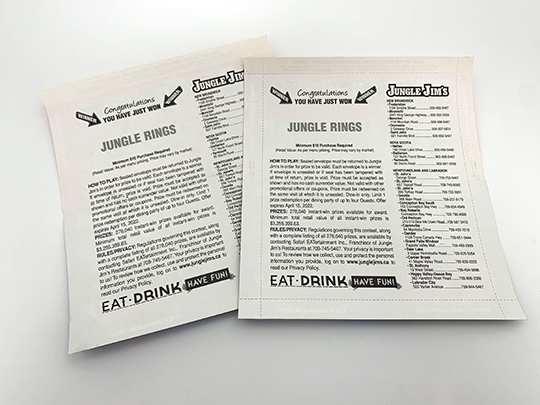 Our efficient process includes 1) trimming to one-up; 2) scoring the gutter; 3) micro-perforating all four edges for tear-off applications; 4) applying remoistenable glue; and 5) the final fold. This versatile product is ideal for direct mail or prize reveal campaigns. Say goodbye to high labor costs and hello to a smooth production process.
By streamlining the production process, our advanced machinery helps minimize labor costs and maximize efficiency. Contact us today to experience the benefits of our innovation and experience and take your marketing initiatives to the next level.
https://sgfteam.ca/wp-content/uploads/2022/01/WEB_LOGO-copy.jpg
0
0
Norm Beange
https://sgfteam.ca/wp-content/uploads/2022/01/WEB_LOGO-copy.jpg
Norm Beange
2023-07-18 07:32:40
2023-07-25 13:29:57
Reveal Your Prize with Our Expert Micro Perforating