Everyone has seen a folded paper road or trail map, but have you ever picked up a folded plastic road or trail map? This email features a new product we now offer you: finishing and folding plastic! We are one of the handful of binderies that can efficiently fold any quantity of map, in sizes up to 44" x 74", printed on plastic.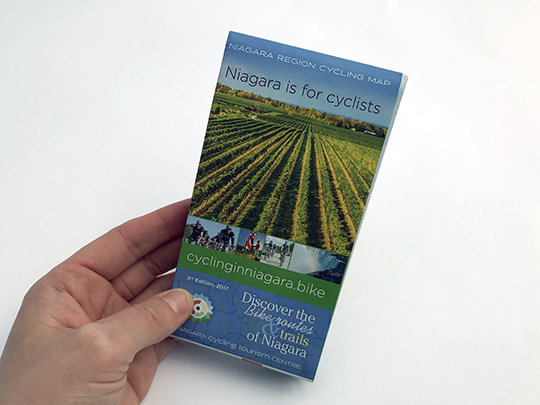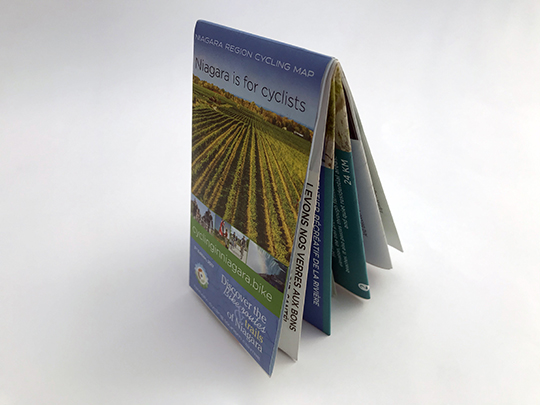 The above images show a plastic map with a number of accordion folds. We can do up to 12 accordion folds on our machines.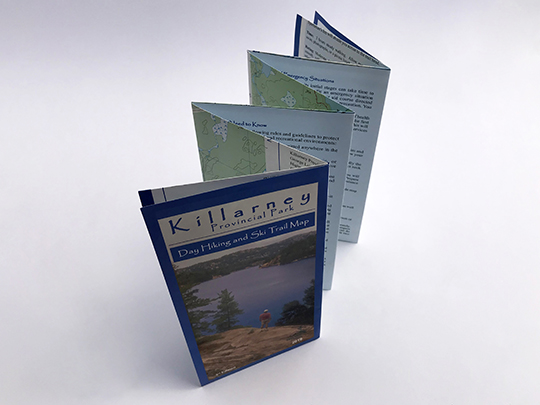 The Killarney hiking and ski map shown above is a very large finished piece, which first opens as a book (see image below).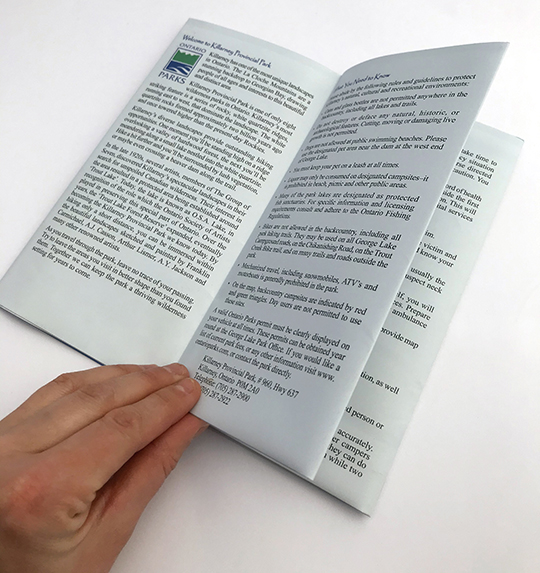 Then, this map opens fully to a large, 44" x 74" plastic map.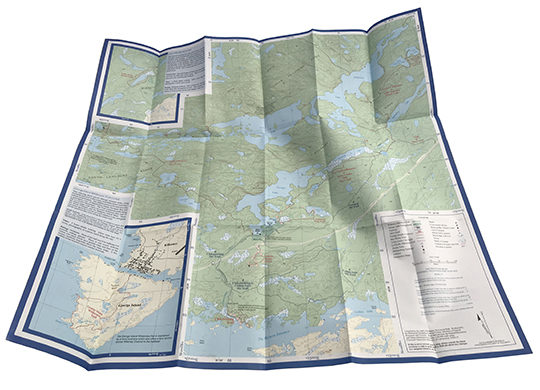 You might be asking yourself, "Why plastic?" Or you might be thinking, "Finally! A map that won't rip when it gets wet or when it's repeatedly folded and unfolded!" Producing tear-proof, waterproof options might just be what your customer is looking for! This product is great for any product that will be used long term or a wet environment. We're seeing a growing demand for "plastic" folded products like maps and books. There's a need for this kind of material and now there's the technology on the print end to produce a great consumer product.
https://sgfteam.ca/wp-content/uploads/2022/01/WEB_LOGO-copy.jpg
0
0
Norm Beange
https://sgfteam.ca/wp-content/uploads/2022/01/WEB_LOGO-copy.jpg
Norm Beange
2020-10-06 19:42:35
2022-03-09 20:08:43
PLASTIC MAPS