Interactive Casebound Book Project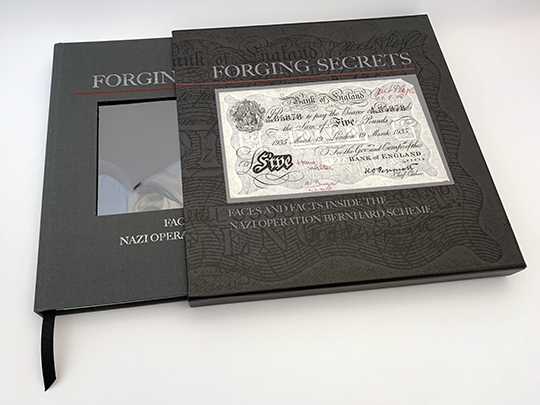 The focus this week is on an oversized collector's book that is smyth-sewn with a hard casebound book cover.
This book and slipcase was created to commemorate the Nazi operation Bernhard Scheme. This Nazi plan used Jewish men imprisoned in concentration camps to forge British currency during World War II.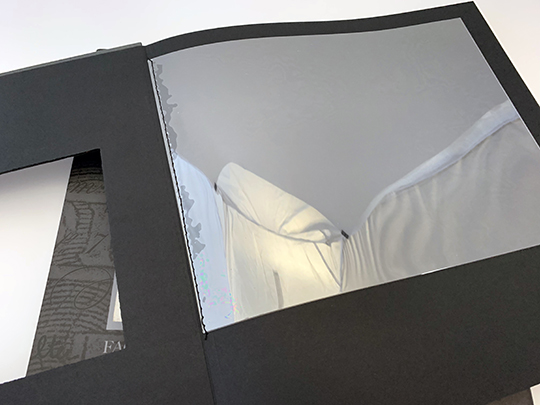 The rigid slipcase olds a slightly oversized hardback book. Interestingly, the book cover has a 9" wide die cut rectangle, which simply shows a clear vinyl pocket that is sewn between the inside front cover and the endpaper. Continue reading to find out why there's nothing showcased in the pocket … yet.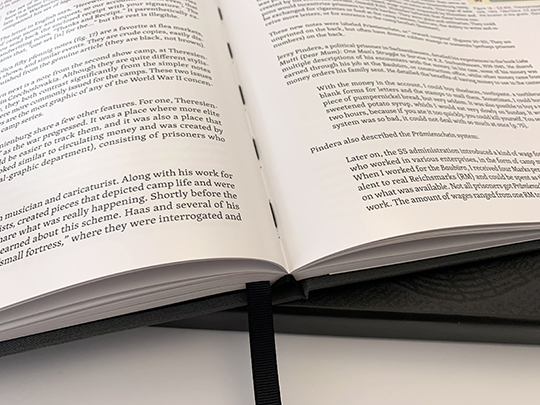 The purpose of this pocket is for end-user collectors to insert their own Operation Bernhard Bank of England forgery! This provides a great interactive experience for the end user, since they have to source their own forgery.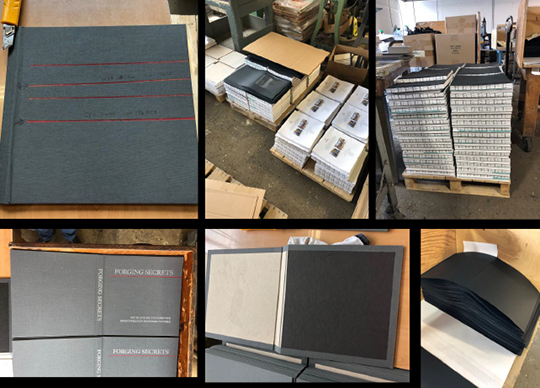 We did all the manufacturing and assembly for this job. From casing in the smyth sewn book block to stitching a custom clear pocket inside to carefully mounting lithowrap to the slipcase frame. Does your client have a hardcover book project that needs an expert touch? Please give us a call!
https://sgfteam.ca/wp-content/uploads/2022/01/WEB_LOGO-copy.jpg
0
0
Norm Beange
https://sgfteam.ca/wp-content/uploads/2022/01/WEB_LOGO-copy.jpg
Norm Beange
2023-01-17 16:13:07
2023-01-17 16:13:45
Interactive Casebound Book Project