Fold-outs are pages or covers that "fold-out" from the main part of the piece like a book, magazine or folder. We're seeing a huge increase in the number of jobs with Fold-outs! The main reason we're seeing more Fold-outs is our improved technology and techniques, which have reduced spoilage, improved quality and greatly improved production time. New technology enables us to produce certain styles that we couldn't do before, all the while lowering prices! That's what people like to hear!

Fold-outs are only for the pages of books. We can often do Fold-out covers for saddle stitched books (e.g. a six panel roll fold on the book cover). Fold-out covers on perfect bound books are another story … it's extremely problematic, so generally not a good idea.

The above collage of images shows a 13" square book with two opposite 4-page Fold-outs that, when opened fully, are 52" wide! If we had done a 1-page Fold-out on the top and another 1-page Fold-out on the bottom, the vertical spread would have been 39" top to bottom! What a great way to show off something tall like a condominium!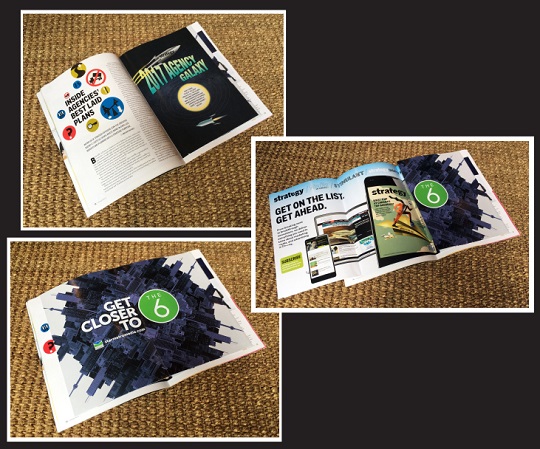 I've been asked whether Fold-outs are cheaper in saddle stitched, perfect bound or case bound books. Simply put, there are far too many variables (quantity, number of Fold-outs, size of book, etc.) to say which style of binding for fold-outs would be the cheapest.  We do, however, see far more Fold-outs in perfect bound books.
Features
2 or more panels
They can be done on saddle stitched, perfect bound and casebound books
Cover Fold-outs can be done easily on saddle stitched books
Benefits
Requires user to be more involved with the piece
Adds more 'real estate" for printed copy
Differentiates the book
Fold-outs helps illustrate wide or tall things like condominiums or vehicles
Factor to Consider
If the Fold-out is to be flush with the face, foot or spine, the price goes through the roof! To keep costs down, the Fold-outs should be held back.
Please also see information regarding Saddle Stitching Here!
https://sgfteam.ca/wp-content/uploads/2022/01/WEB_LOGO-copy.jpg
0
0
Norm Beange
https://sgfteam.ca/wp-content/uploads/2022/01/WEB_LOGO-copy.jpg
Norm Beange
2017-07-17 19:02:25
2019-04-16 14:11:36
Fold-Outs