What is foil stamping? Foil stamping, hot stamping or hot foil stamping is the application of pigment or metallic foil to paper using a heated die. The die presses the foil onto the surface under pressure, leaving the design of the die on the paper.  Foil stamping, or foil printing is frequently combined with embossing to produce a three-dimensional image.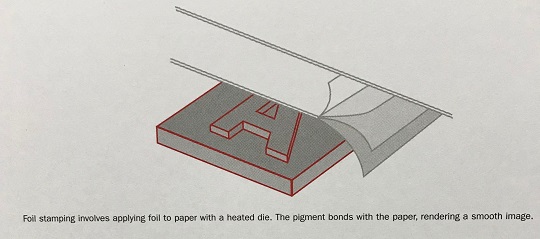 There are many types of foil that can make your printed piece stand out.
Metallic foils have a sheen and a shine or shimmer, and comes in a variety of colours, such as gold, silver, copper, blue, green and red.
Gloss pigments foils have a high glossy, but non-metallic finish and come in many colours
Matte pigments foils have a dull finish with deep solid colours
Special effect foils such as marbles, wood grains, leathers or pearls add distinctive texture and looks
Holographic foils use the transfer of a hologram image onto unique foils.  Holographic foils add a dramatic effect that often provides a "high-tech" look.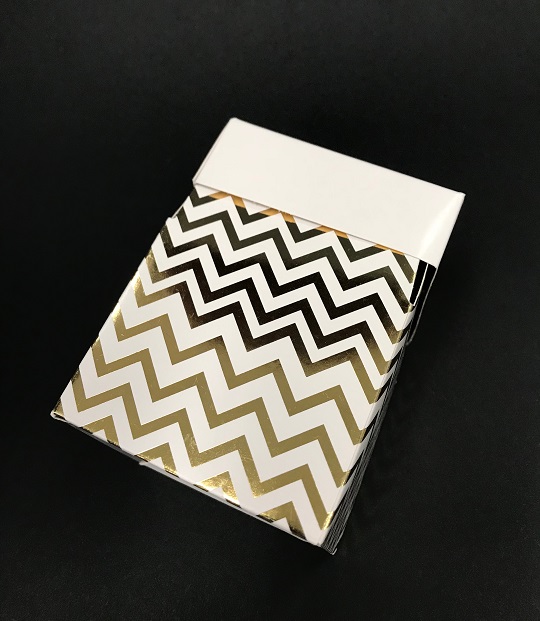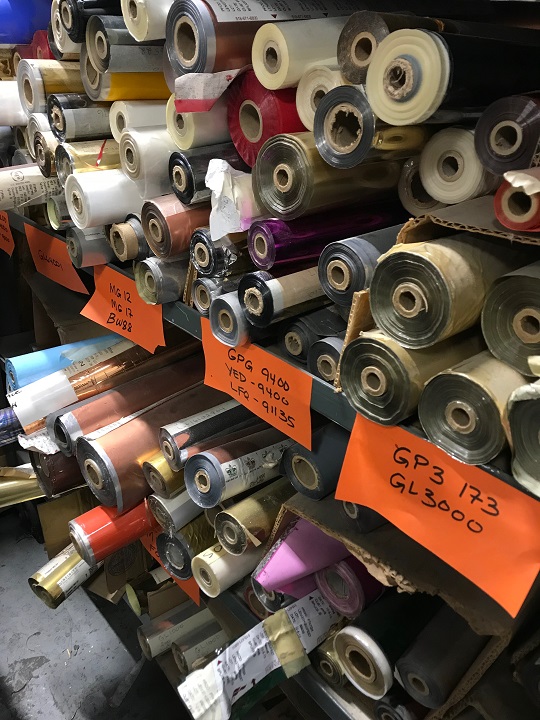 The key benefits of foil stamping includes.
Greater brand perception: Research shows that by adding gold foil printing or other interesting effects to your piece, consumers perceive a higher value and quality of your product
Attention-grabbing effects: Foil stamping makes your printed piece stand out from the crowd with distinctive and eye-catching appeal.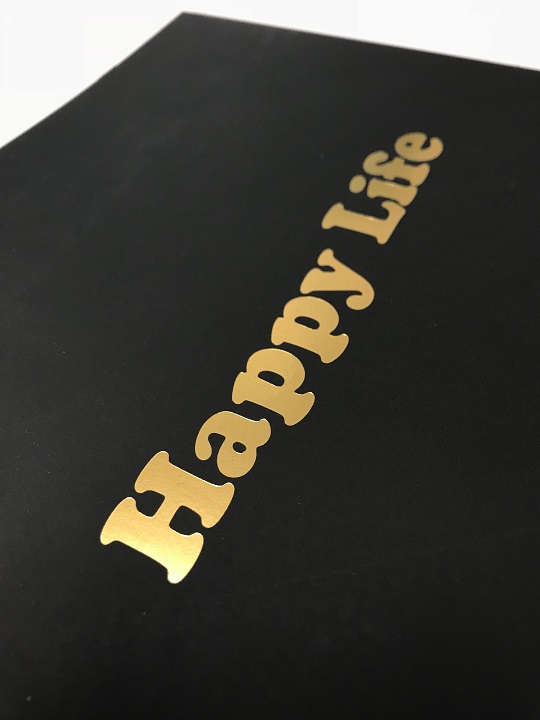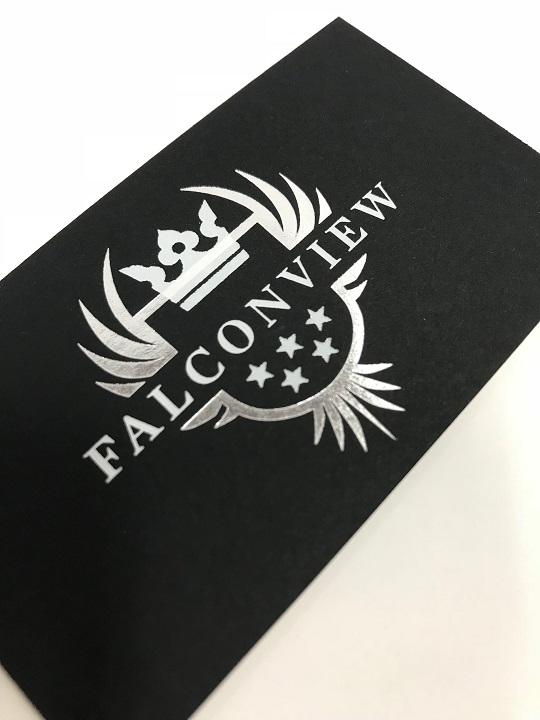 Foil can be applied to most paper stocks, even magnetic paper.  However, the ideal paper stock for metallic foil or other foil stamps is gloss cover or other stocks with a smooth surface.  Linen or other textured papers can be a challenge for foil due to their uneven surfaces.  Business cards, brochures, presentation folders, greeting cards, note cards or invitations are some of the endless possibilities that you can foil stamp.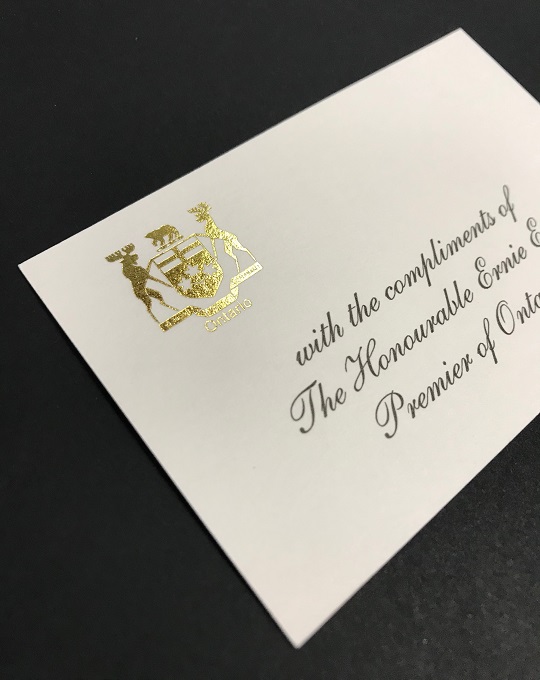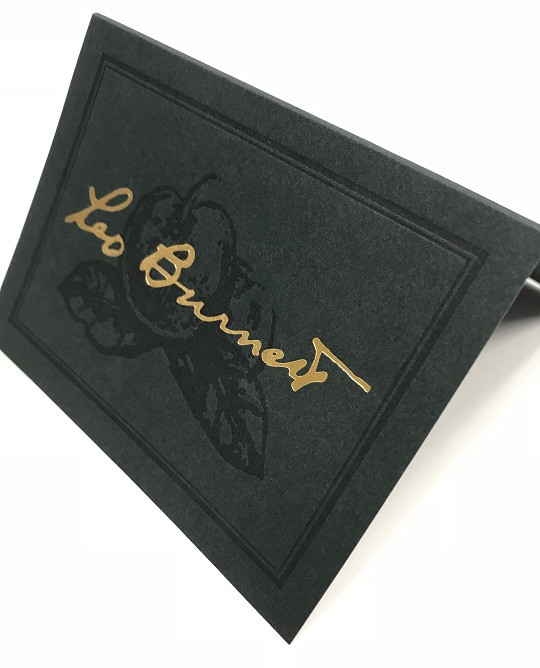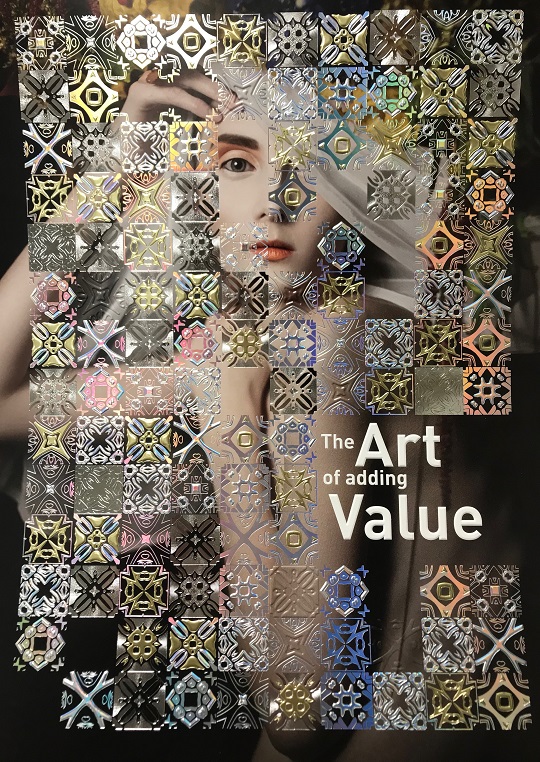 We have just installed new machinery for foil stamping for sheets up to 20" x 31."  Our new machine can die-cut, deboss, emboss or foil stamp!
TIPS FOR REDUCING PROBLEMS IN THE BINDERY
Always have at least one folio showing per spread
The viewer doesn't interact with a single spread.  They have the entire thing, well over a hundred pages in their hands and they like to know where they are as they flip through.  They don't need to be on every page, but at least one of each facing one.
https://sgfteam.ca/wp-content/uploads/2022/01/WEB_LOGO-copy.jpg
0
0
Norm Beange
https://sgfteam.ca/wp-content/uploads/2022/01/WEB_LOGO-copy.jpg
Norm Beange
2018-04-17 10:44:51
2019-04-16 14:10:00
Foil Stamping