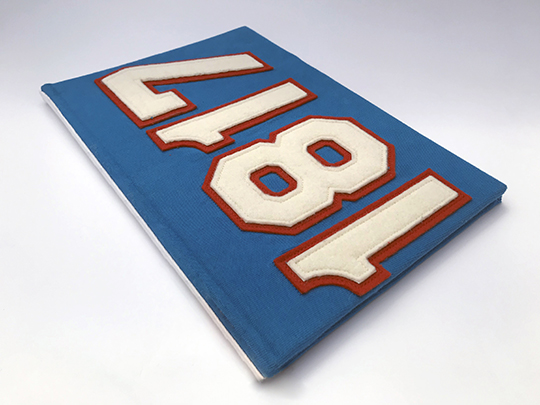 Are you looking for a new way to make your hardback/casebound book stand out? Look at what a beautifully embroidered covers can do for a book! We can produce embroidered hardback/casebound books.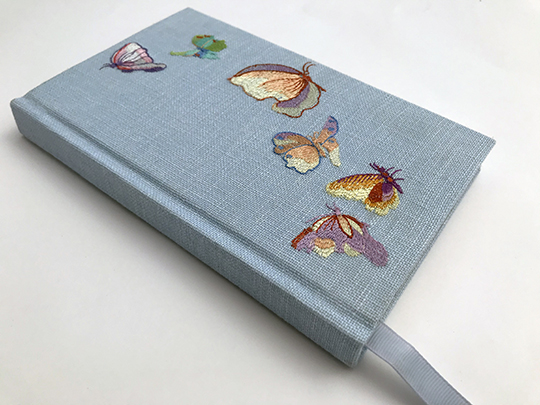 While we do not do embroidery in-house, we know what fabrics and materials work for both the bookbinding process as well as for various embroidery styles. Embroidery designs can vary in the number of levels and the amount of detail. For instance, the company that embroidered the image below uses different technology than for the picture below.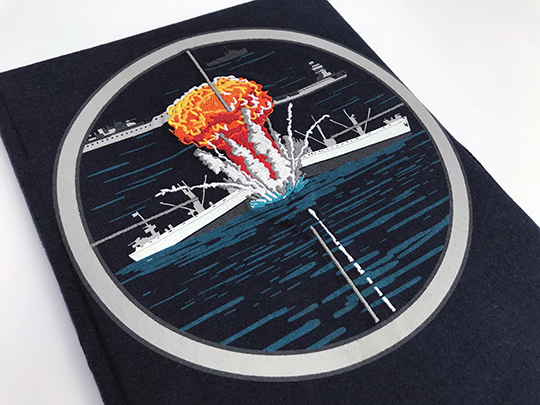 Each embroidery company has different kinds of technologies. The range in technology can produce designs that can be highly detailed or very simple and with various levels (height and layering of stitches). We can produce runs of casebound/hardback books in runs from a hundred to several thousand. We're noticing more frequent requests and use of embroidered covers, largely because the companies that do embroidery are increasingly sophisticated, automated and efficient. If your client is wanting a new idea for their book project, think about adding an Embroidered Cover!
https://sgfteam.ca/wp-content/uploads/2022/01/WEB_LOGO-copy.jpg
0
0
Norm Beange
https://sgfteam.ca/wp-content/uploads/2022/01/WEB_LOGO-copy.jpg
Norm Beange
2020-08-25 16:18:06
2022-03-09 20:15:37
Embroidered Covers