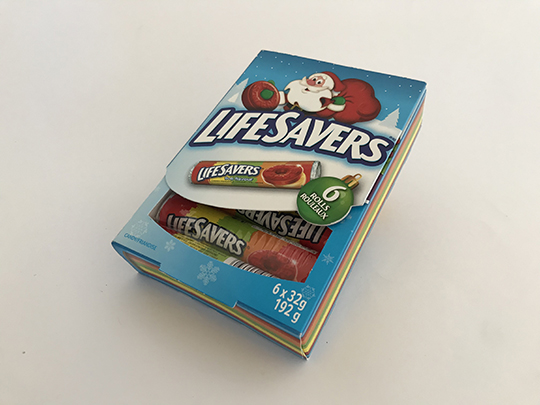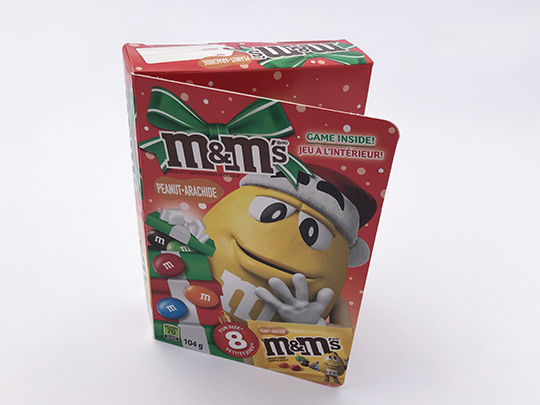 You've probably seen a die-cut "candy book" similar to this one. What's interesting about this piece is only seen when you open the front cover.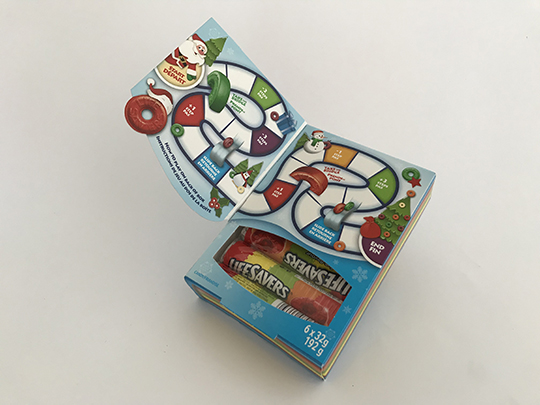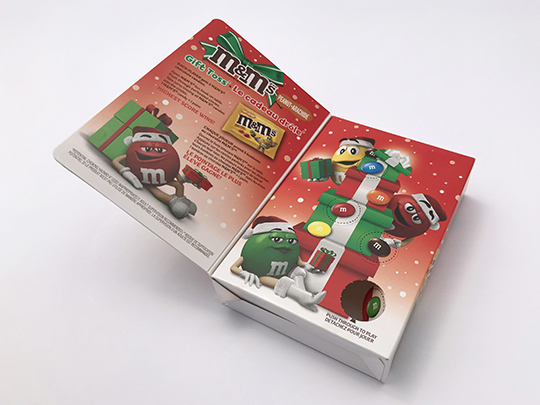 If you look carefully, you can see that the cover of the "candy books" shown in the above two images is double thick and folded back on itself and surfaced glued. Essentially, the front cover is a 4-page folded back and glued on itself. The reason for this is so there can be copy/design on the inside of the cover without requiring printing on both sides of the stock! This saves printers a lot of time and money! We can produce a product like this at high speeds on one of our five fully automatic box gluers.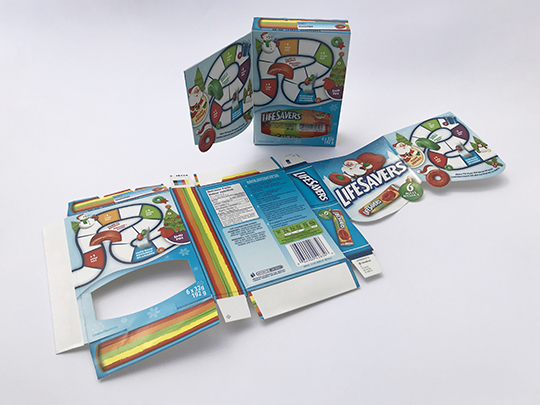 This type of "candy book" is unique because:
The double thick cover/flap allows for more advertising space, while saving on printing costs. Talk to us about this design option when budget is a concern!
 After picking up this "candy book," the consumer will immediately notice the sturdy double thick glued flap.
Like all unusual pieces, this product gets interest and has many applications!
https://sgfteam.ca/wp-content/uploads/2022/01/WEB_LOGO-copy.jpg
0
0
Norm Beange
https://sgfteam.ca/wp-content/uploads/2022/01/WEB_LOGO-copy.jpg
Norm Beange
2020-07-21 14:09:11
2020-09-08 17:06:44
Double Thick Covers