We make highly custom boxes.  This piece is a box; but a very unusual box!  I've never seen anything like it before!  In a retail setting you see thousands of boxes…square corners, tall, short, small, big; but not cylinder shaped.  Better still, this piece, in addition to being cylinder shaped…slides open!  Hence the video.  It's the only way to effectively present the "box!"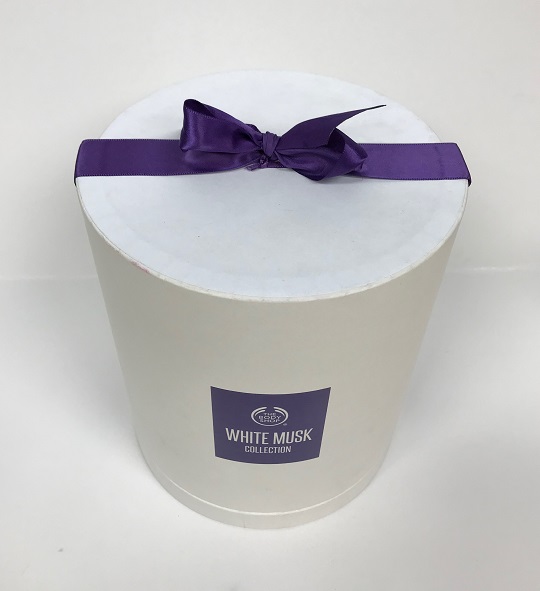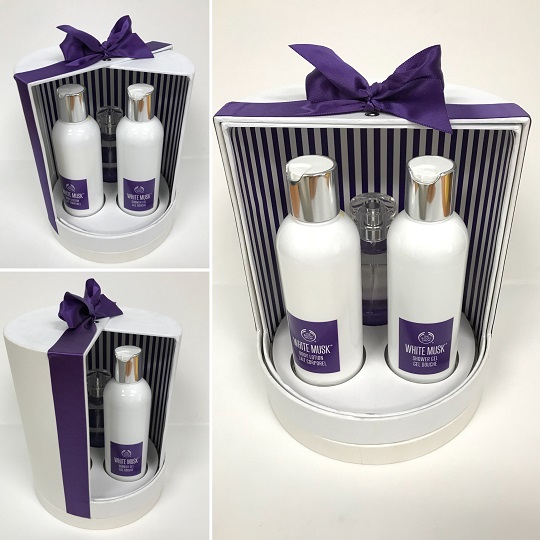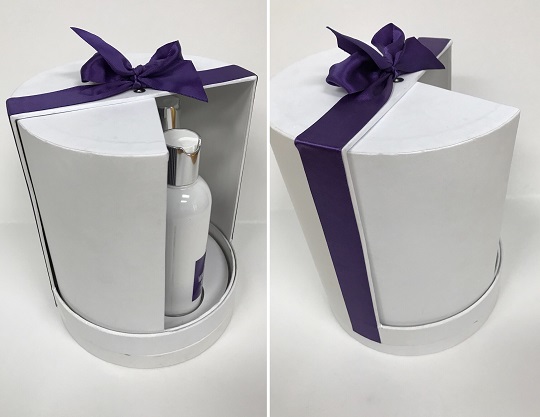 Notice how the "circular door" slides open, no instructions needed. Simple, functional, unique and memorable…it really really helps to sell a product!  We are in the process this month of producing boxes that are round; twenty inches across and six inches deep!  They are for a retail high end product.  When you need boxes…all kinds, sizes, styles and shapes…call us, we can help!
TIPS FOR REDUCING PROBLEMS IN THE BINDERY
Always use matte and gloss lamination appropriately
Lamination is the most popular technique used for finishing the covers of books.  It provides additional stiffness to the chosen paper stock and it helps to protect the printed cover from dirt and marks.  Lamination can be applied in the form of a film, which is glued to the stock by passing it through a heated roller, or by the application of a polymer resin which solidifies when exposed to UV light.  It's broadly categorised as either matte or gloss, but which should one use and what criteria should be applied to the decision?  Gloss lamination doesn't mark so easily and makes printed colours really pop off the page, so if you've got a gardening magazine or a book about colour photography, gloss lamination would work really well.  Alternatively, matte lamination feels contemporary so would work well on a cool fashion magazine, and it's very popular for quality fiction.  The one thing to make clear is gloss shouldn't automatically equate to high style and wealth, as in a "glossy magazine."  This concept is outmoded.
***The old adage "A Picture is Worth a Thousand Words" is very true but a sample is better than a thousand pictures!!!
Call us for samples.  We would be glad to oblige.
https://sgfteam.ca/wp-content/uploads/2022/01/WEB_LOGO-copy.jpg
0
0
Norm Beange
https://sgfteam.ca/wp-content/uploads/2022/01/WEB_LOGO-copy.jpg
Norm Beange
2018-07-17 10:32:15
2019-04-16 14:09:25
Cylinder Box