Clever Binding for 4pg Layouts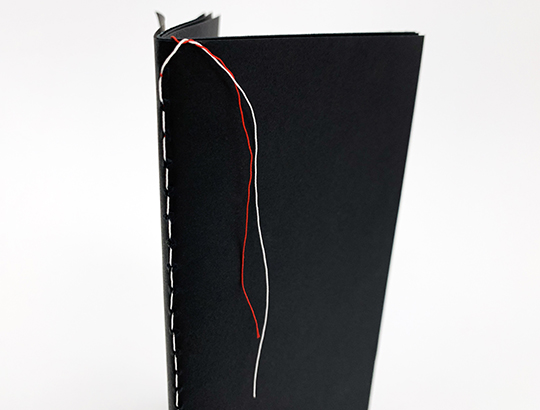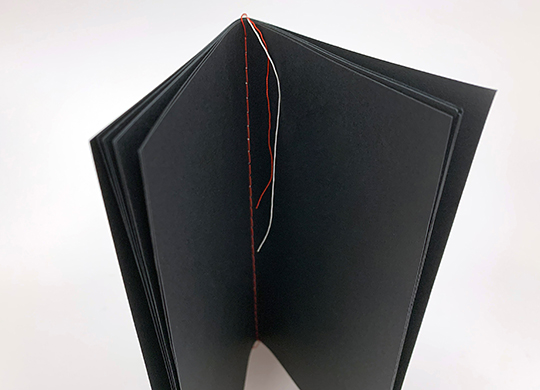 Singer Saddle Sewing is an increasingly popular binding option for simple 4pg layouts (oversewn/side sewing is a good option for 2pg layouts) for two main reasons: 1) Centre sewing creates a hand-crafted, sturdy book for a reasonable cost. Since the setup is relatively inexpensive, compared to other binding techniques, it's ideal for small quantities. 2) Centre sewing is also much more customizable, which allows for more creativity in the final product.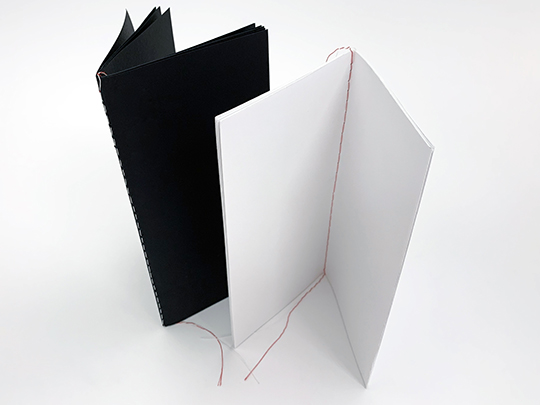 Singer sewn books are very similar to saddle stitched books, except thread is used to stitch the pages together rather than them being stapled. The books are stitched, much like fabric is, on industrial sewing machines. This is where the "Singer" comes from. The Singer Corporation has been the world leader in sewing machines since the 1800s and has sold more machines than all the other sewing machine makers put together.
The designer can choose a specific colour (or mix 2 colours!) of thread to compliment or contrast with the cover. There is also a range of thicknesses and textures of thread. The ends of the threads can be left loose at the top and bottom of the spine or be trimmed short.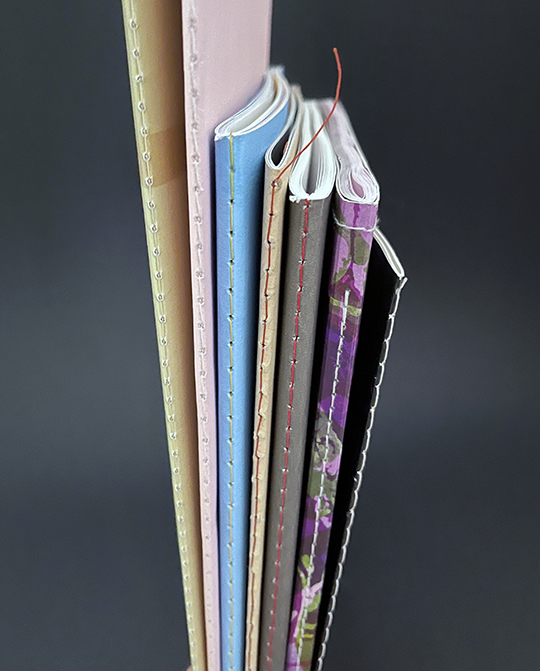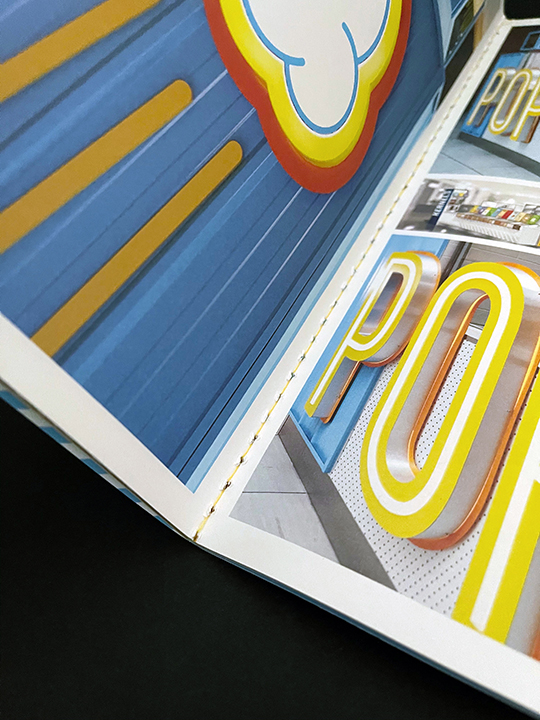 For more information on Clever Binding please contact Specialties Graphic Finishers here.
https://sgfteam.ca/wp-content/uploads/2022/01/WEB_LOGO-copy.jpg
0
0
Norm Beange
https://sgfteam.ca/wp-content/uploads/2022/01/WEB_LOGO-copy.jpg
Norm Beange
2022-07-19 08:50:59
2022-07-13 18:58:02
Clever Binding for 4pg Layouts