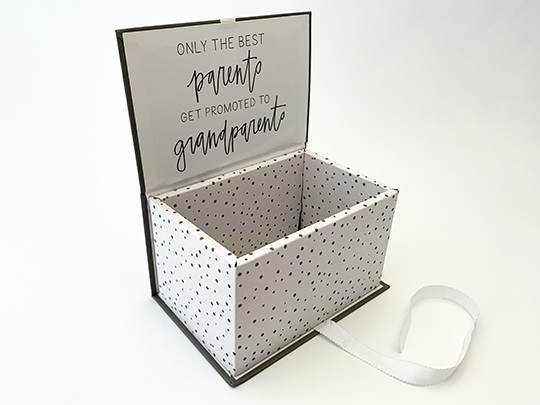 Transform ordinary packaging into something extra special with the lock bottom case wrapped box – a great way to both protect and stylishly present your products.
Introducing the Lock Bottom Case Wrapped Box – an innovative and stylish way to package and present your products. The box is designed with convenience in mind, as it is made to collapse flat for easy storage and transportation – then opens up into a rigid structure with just a few clicks of the die-cut flaps.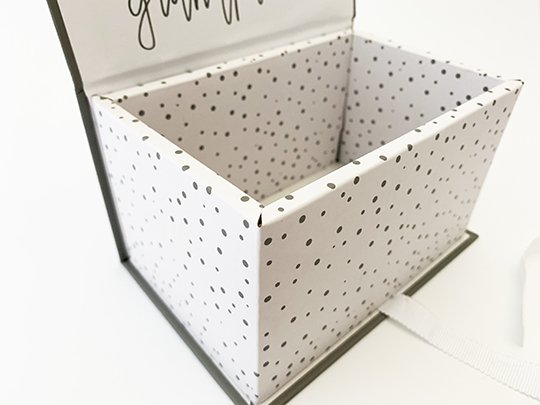 This style of box consists of two parts. The box cover is produced on one of our automatic case making machines, which runs at amazing speeds. The collapsible portion is first die cut into shape and then mounted to the inside of the case wrapped box covers.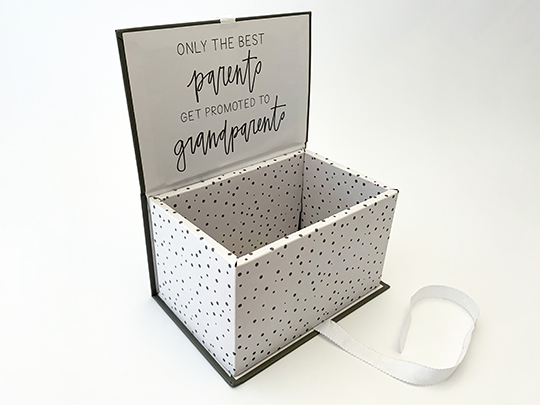 I love this box because it combines the luxury and durability of a case wrapped box with the ability to ship flat. The end user easily transforms the flat box into a strong structure in seconds – just by pressing the die-cut flaps together securely. 
We offer custom case wrapping solutions for any type of product packaging needs – large or small orders can be fulfilled quickly and cost-effectively without compromising quality. Whether you need a small or large order of case wrapped boxes, our experienced team will work with you from start to finish.
Discover how our lock bottom case wrapped boxes can take ordinary packaging to extraordinary heights! Contact us today to learn more about how we can transform your product's presentation into something truly special. Please give us a call today for rigid box and collapsible box quotes.
https://sgfteam.ca/wp-content/uploads/2022/01/WEB_LOGO-copy.jpg
0
0
Norm Beange
https://sgfteam.ca/wp-content/uploads/2022/01/WEB_LOGO-copy.jpg
Norm Beange
2023-03-14 08:34:23
2023-07-25 13:30:59
Introducing the Lock Bottom Casewrapped Box