What is a "Broad-side folder?"  A broad side folder is sort of an 8 page brochure with a slit along the folded top of the 2 center panels.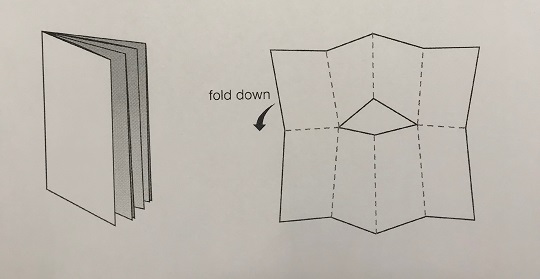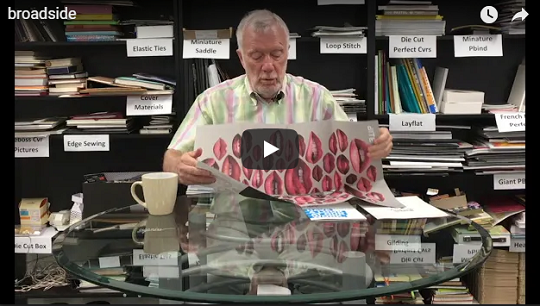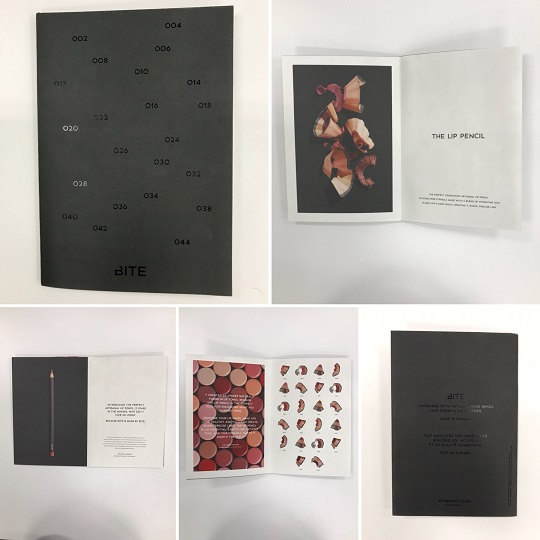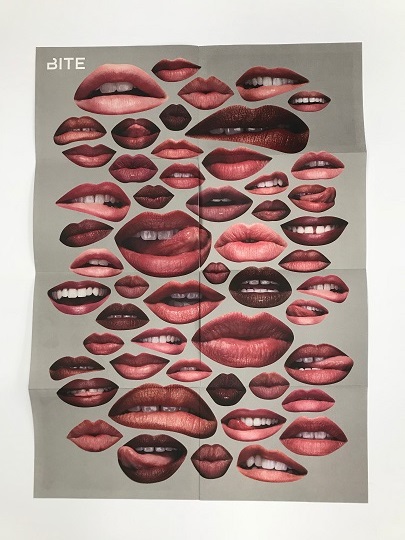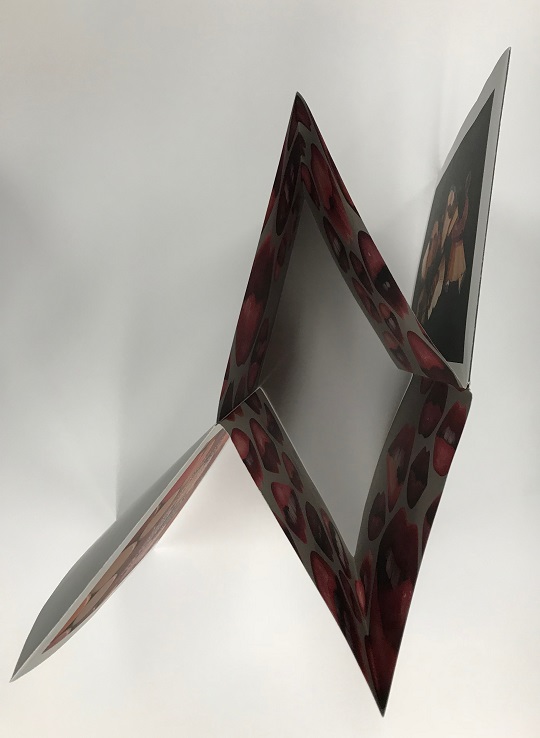 For production we start with a trimmed brochure for example 16"x20".  We produce a "slit," 10" through the centre and fold automatically.  For a piece 16"x20", the finish size would be 8"x5".  At first glance it appears to be an 8 page, but when the user has "played" with it for a moment they see the slit and the uniqueness of the piece.  When completely opened flat it can be a sign or a poster.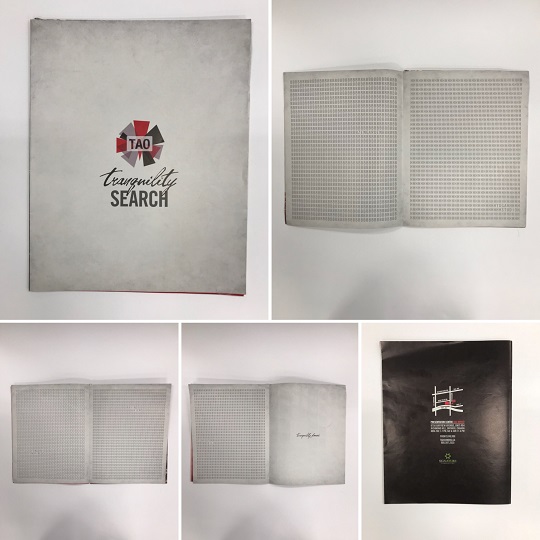 The product can be printed in a wide range of stocks.  We have done quantities for 2000 to 100,000.  A broad-side can be surprisingly cost effective!  For samples please email me.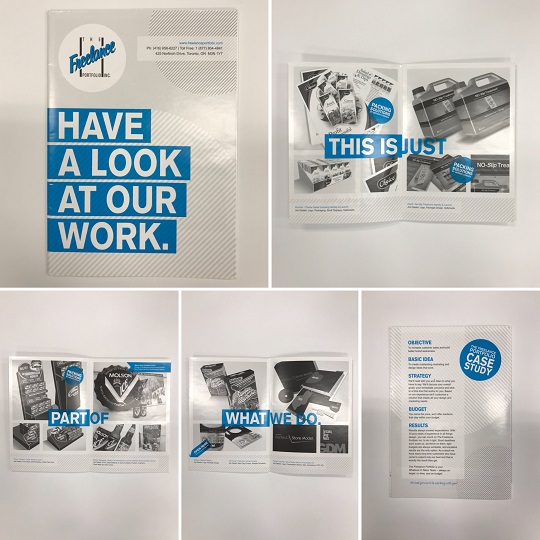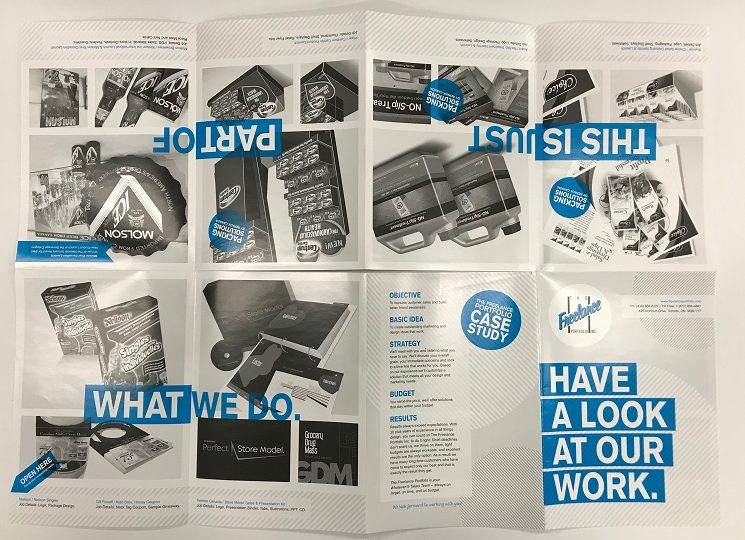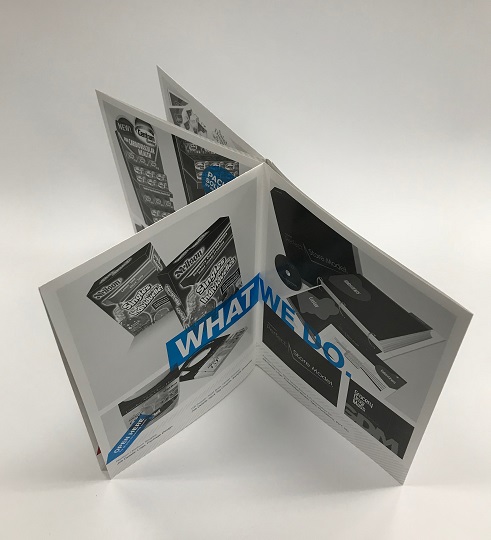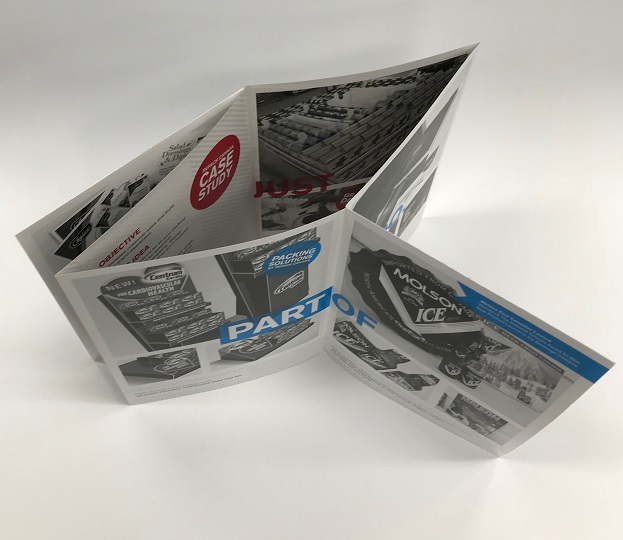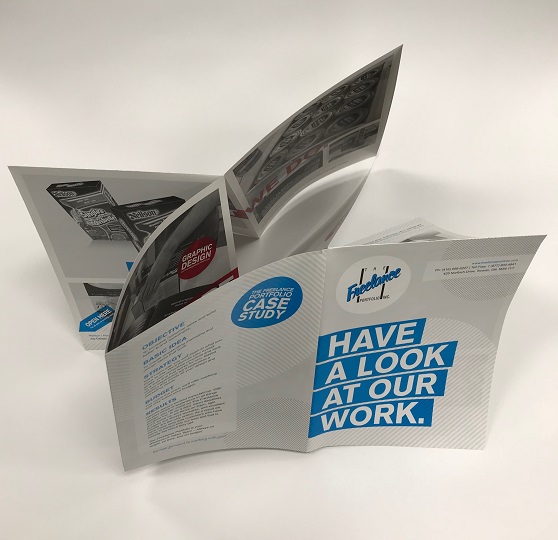 TIPS FOR REDUCING PROBLEMS IN THE BINDERY
Always know where the glue sections are and make sure that they are ink free.
The glue area on most pieces and products falls on the inside of a fold, requiring that there be a bleed so that the design can be seen in full and the package can sport a finished look, rather than awkward paper stock peeking out at the seams. Mail pieces might need to ultimately close on an open page or envelope, with complicated folds, making it a simple step for the end user.  That means that the areas where glue will go down in the production process, as well as those where the user may place it, need to be well thought out and marked early on.
***The old adage "A Picture is Worth a Thousand Words" is very true but a sample is better than a thousand pictures!!!
Call us for samples.  We would be glad to oblige.
https://sgfteam.ca/wp-content/uploads/2022/01/WEB_LOGO-copy.jpg
0
0
Norm Beange
https://sgfteam.ca/wp-content/uploads/2022/01/WEB_LOGO-copy.jpg
Norm Beange
2018-06-19 11:47:34
2019-04-16 14:09:38
Broad-side folder